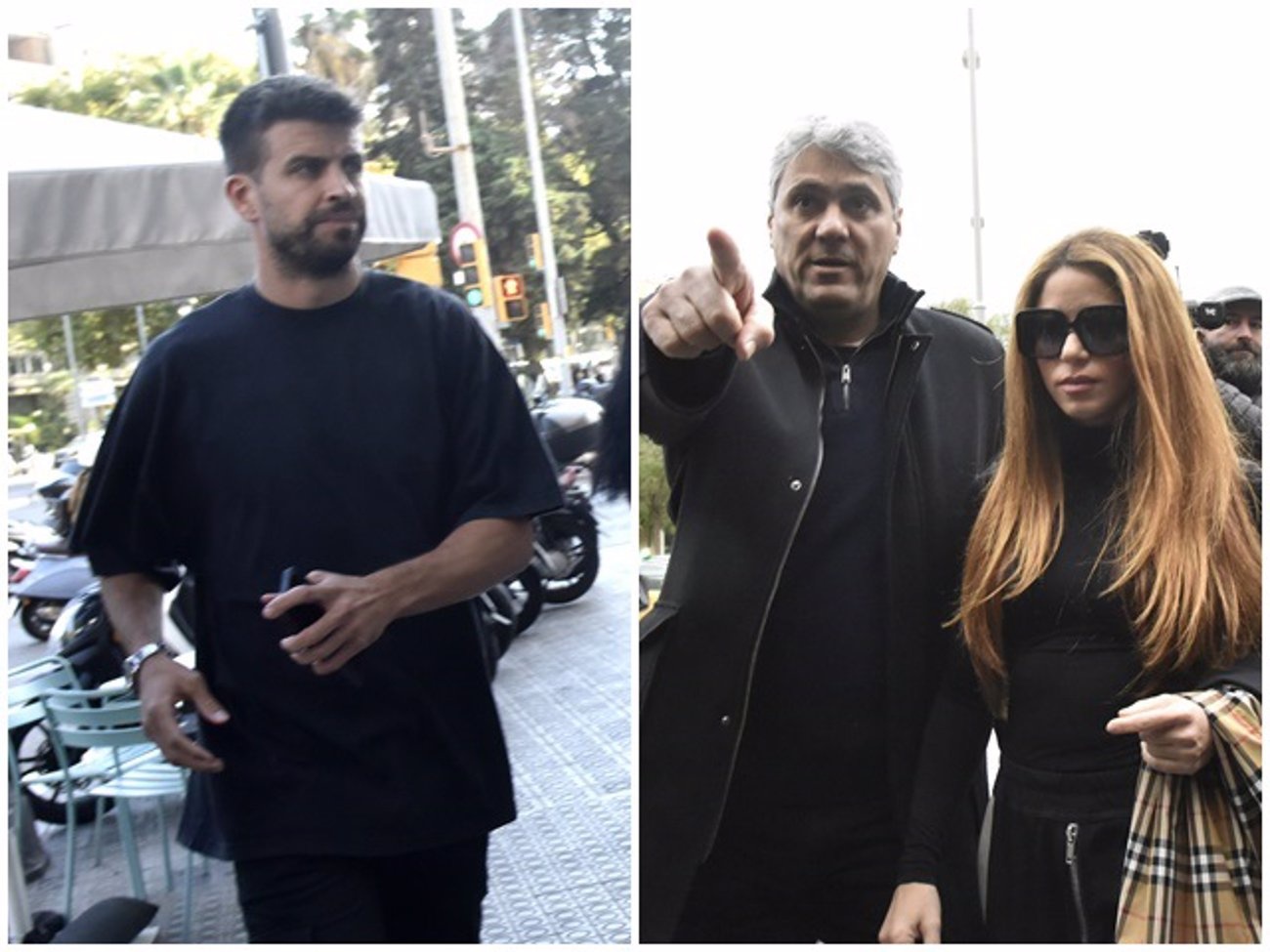 According to Telemundo, the former soccer player allegedly had such a strong argument with Shakira during his recent trip to Miami that Tonino, the singer's brother, defended her and started a violent fight with Piqué.
Rumors have spread like wildfire in the last few hours: did Gerard Piqué and Shakira's brother, Tonino, have a fierce fight during the ex-footballer's recent trip to Miami to see his children? So said journalist Veronica Bastos on Telemundo's 'La mesa caliente'.
According to the program, the singer and her ex would have starred in a tense argument because the Catalan would like to spend more days with Milan and Sasha. The confrontation would have become so violent that Tonino, right hand of the Colombian, would have undertaken a beating with his ex-brother-in-law to defend his sister. A fight in which even the police had to intervene, although there are no police reports on this event.
A bizarre story to which few gave credibility and that, willing to settle the speculation once and for all, both Shakira's and Piqué's entourage have categorically denied.
Sources close to the singer of 'Waka waka' have spoken to the collaborator of 'El programa de Ana Rosa' Pepe del Real and have denied the alleged confrontation, assuring that «the treatment of the family is cordial, it is correct». «It is not as friendly as before, there may be some disagreement, but it is solved in a reasonable and polite way and, of course, no one loses the forms» he added, revealing that it is precisely with Tonino with whom Gerard has a relationship: «They call each other by phone and fluid communication, not with Shakira but with his brother».
Communication of Piqué, meanwhile, has contacted Paloma Barrientos and in the same line as the environment of Shakira have flatly denied his alleged fight with the uncle of his children. «That has not existed. Relationships are absolutely polite, the children were present when he picks them up and leaves them with Shakira» he explained.
About Milan and Sasha, the tertuliana has assured that they are handling «much better the pressure than when they were in Barcelona» and has revealed that at the end of May they will come to Spain for a month and a half and will meet with the grandparents -Joan Piqué and Montserrat Bernabeu- who are having a hard time after the departure of the little ones because they miss them very much.
Source: (CHANCE)