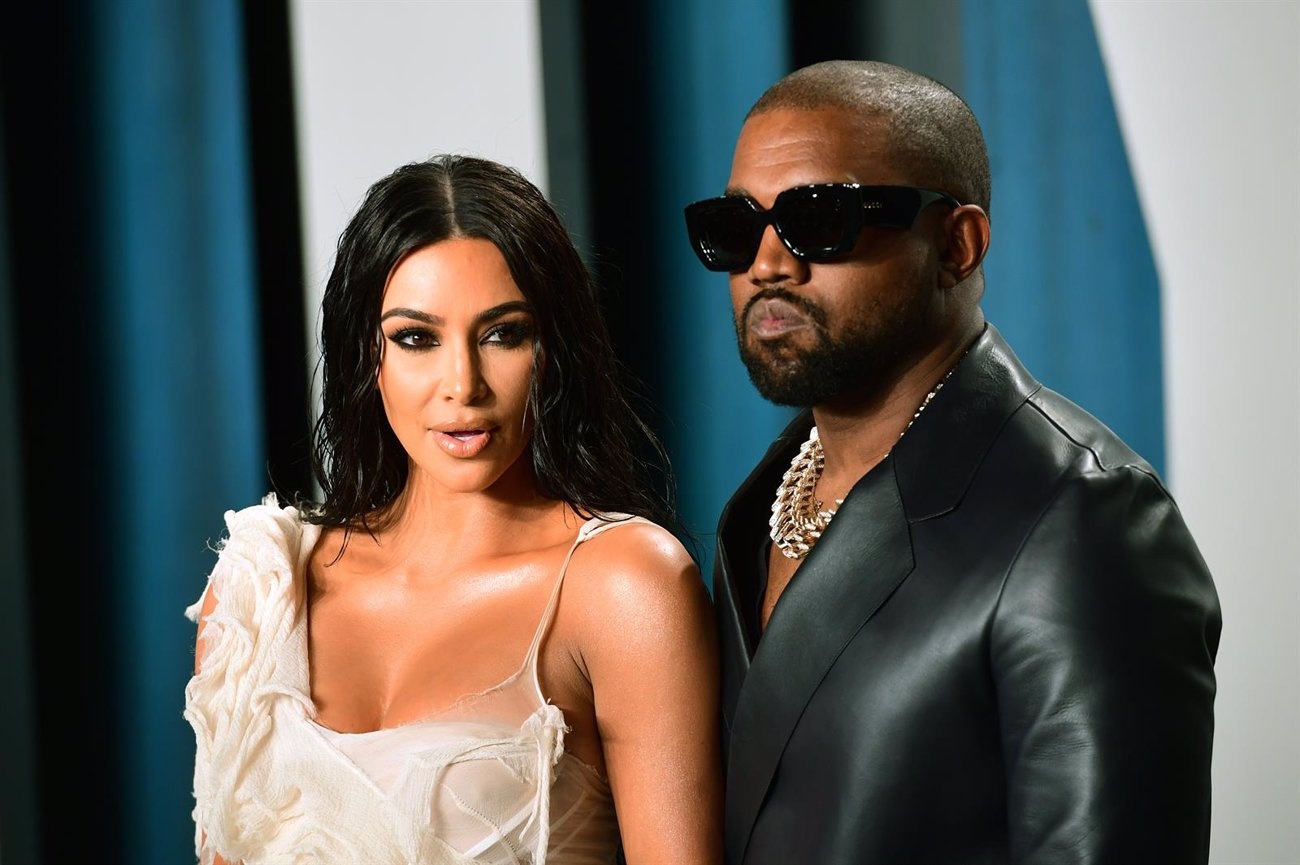 Last November, Kim Kardashian and Kanye West legally ended their marriage after seven years of relationship and four children together. Both reached an agreement and, so far, little else was known about their current relationship.
It was the eldest Kardashian who broke the silence on CNN's Angie Martinez IRL podcast broadcast on Monday, December 26, in which she explained, broken with pain, how «complicated» co-parenting with the rapper is: «Co-parenting is fucking hard».
Between tears, the businesswoman has been sincere about her relationship with West, who for months has not stopped starring in different controversies for his anti-system and racist comments that have led him to break commercial agreements with international brands such as Balenciaga or Adidas.
Despite all the commotion caused, the influencer has tried to keep her four children on the sidelines, preventing the little ones from knowing the news that their father has starred in: «If they don't know the things that are said, why would I infect them with that negative energy? It's adult crap they're not ready to deal with. When they are, we'll have a conversation.»
Throughout, Kim has assured that she will continue to protect her children despite disagreeing with her ex-husband, «Someday, my kids will thank me for sitting here and not attacking their father when I could.» That is why she halimited the children's access to television and social networks to make sure they do not know anything: «My children do not know anything about what happens on the outside».
Even so, the multimillionaire is aware of how difficult it will be to endure the situation for much longer. The kids are growing up and everything Kanye West has said will be hard to hide at any given moment, but in the meantime she will never say anything bad about the father of her children: «I'm holding on to a thread and I know that at any moment it's going to break. But as long as it stays that way, I will protect them to the end for as long as I can.»
Despite everything, the businesswoman wants her children to grow up with the company of the best father, just as she did: «I had the best memories and the best experience and that's all I want for my children. When we go to school, they want to listen to their dad's music. No matter what we are going through, I have to have a smile on my face, sing along with them and act like nothing is wrong. As soon as I drop them off at school, I cry.»