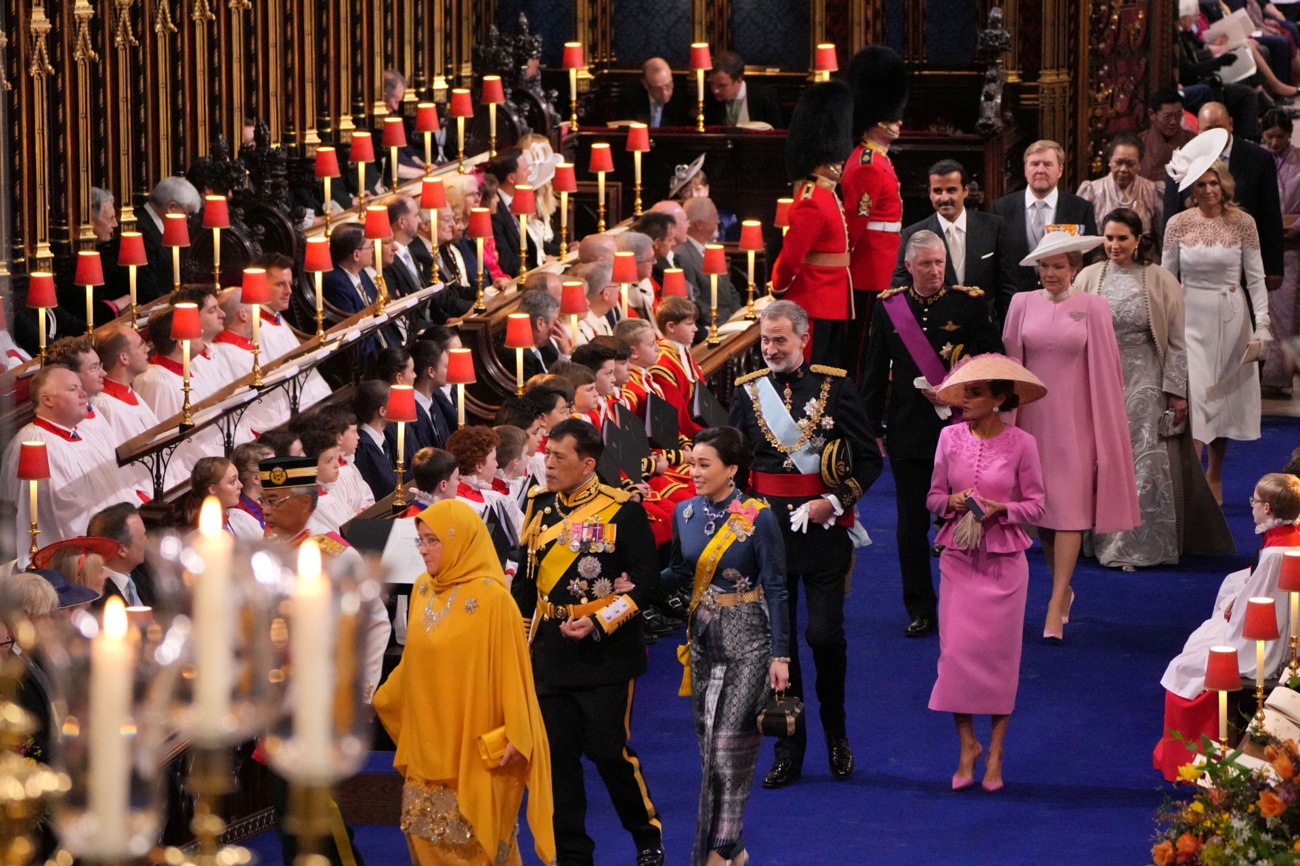 Historic day
On the historic day for the Coronation of Charles III, many royal figures from around the world attended Westminster Abbey.
Queen Letizia has shone in pink
Among them, the King and Queen of Spain, Felipe VI and Letizia.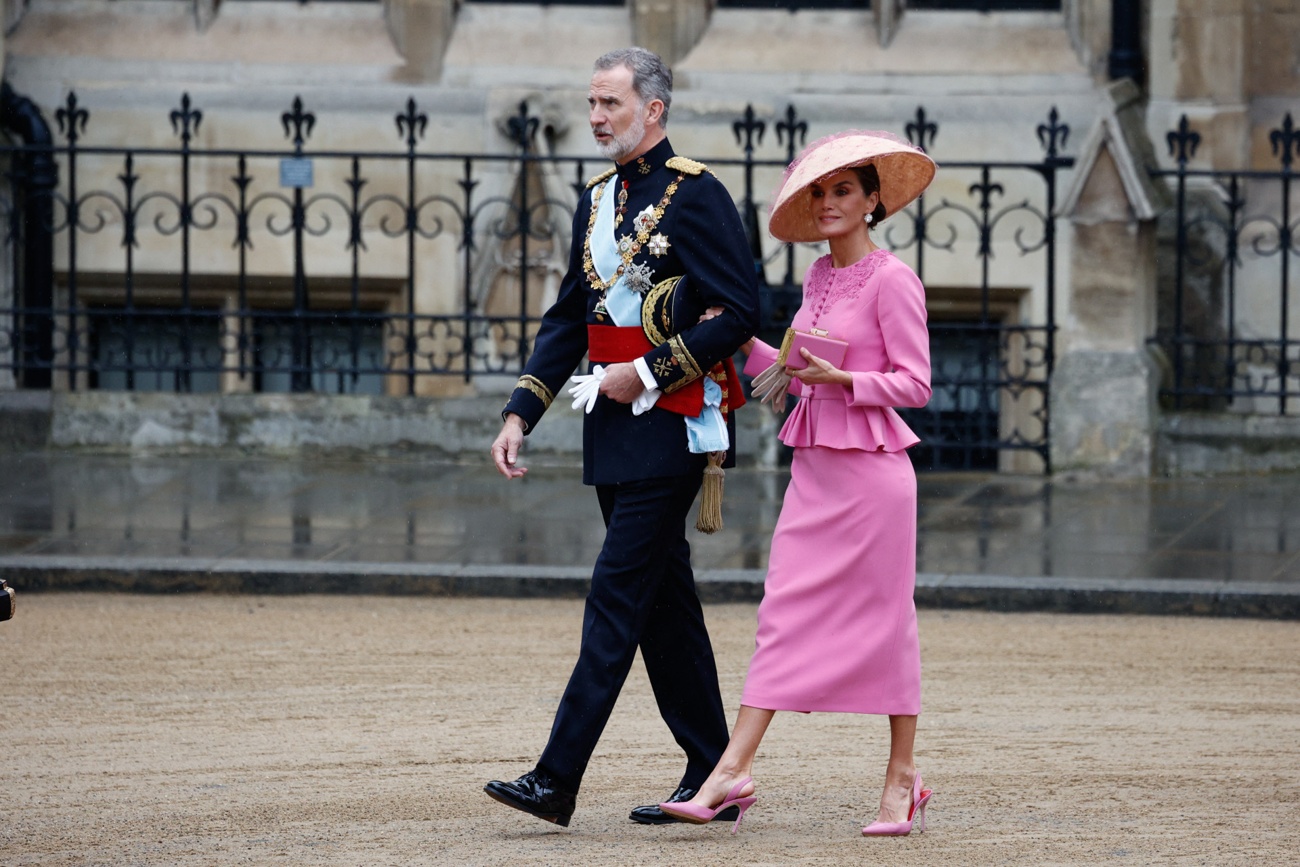 It has been attended by royalty from all over the world.
Minutes before the clock struck eleven in the morning, the monarchs left the Spanish Embassy to go to Westminster Abbey and there we could see the styles of both.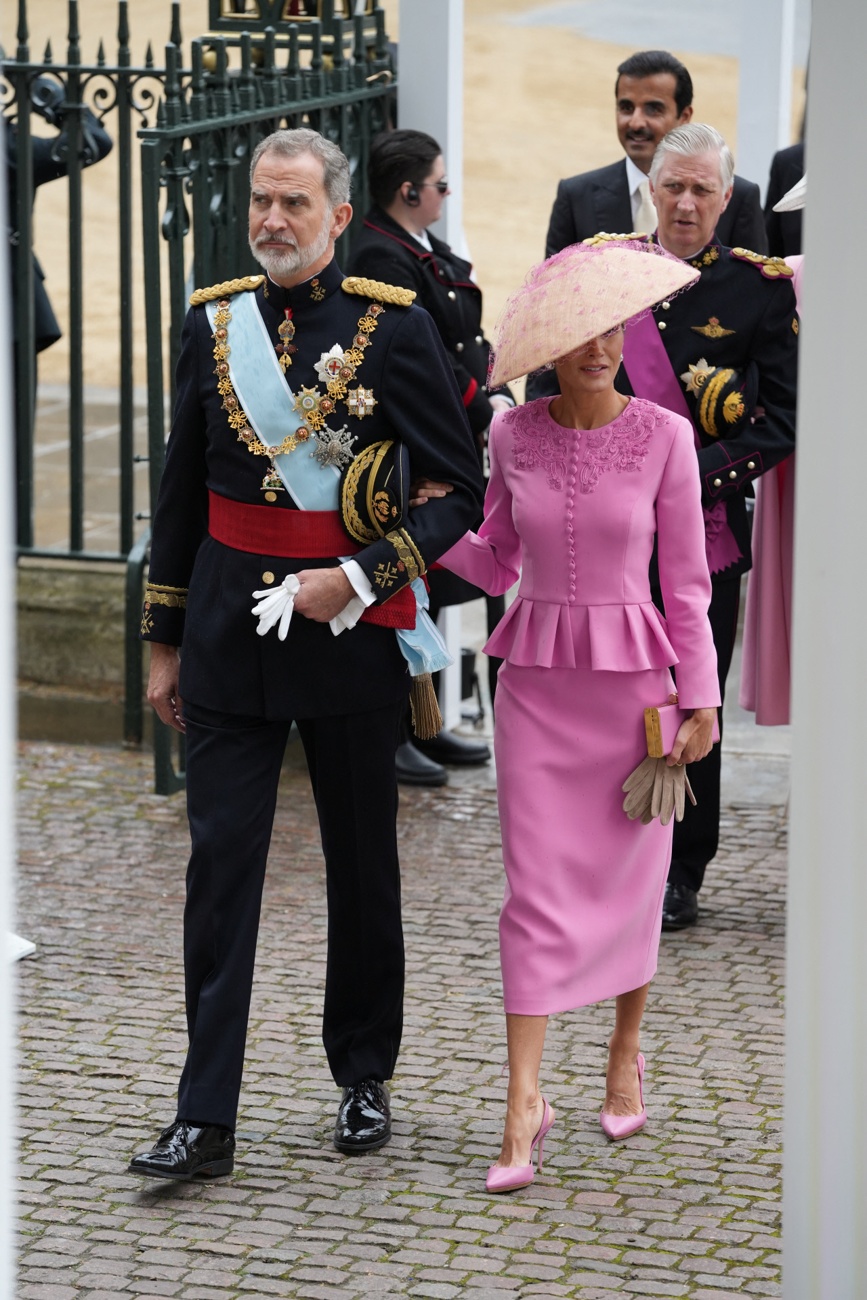 Queen Letizia wore a Carolina Herrera look.
For this occasion, Queen Letizia chose, as so often on other special occasions, a Carolina Herrera design.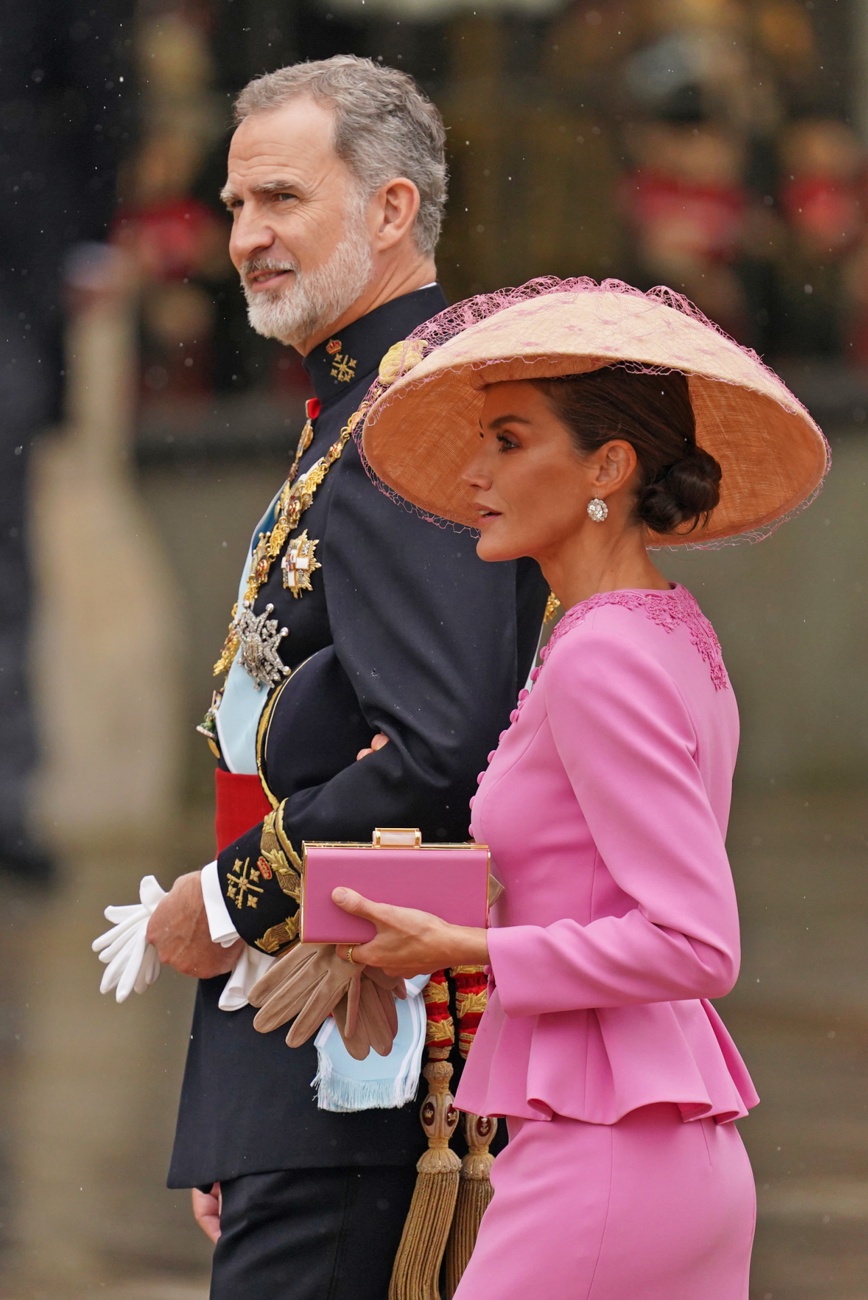 Matching headdress and handbag
Despite the rain, Queen Letizia shone in a refreshing bubblegum pink two-piece, which she wore with an XL headdress and a Carolina Herrera handbag.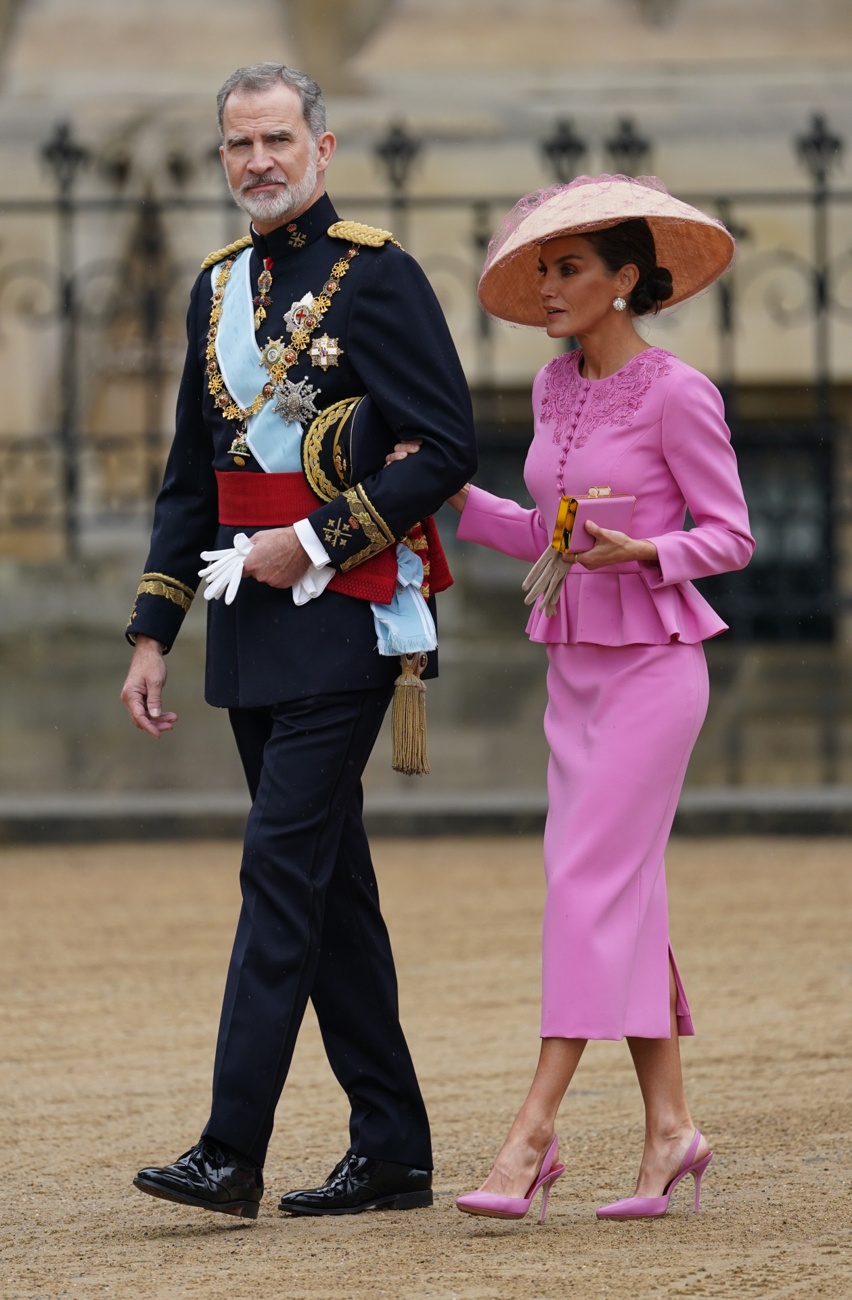 A spectacular pink ensemble
The Queen wore a jacket with a round neck and ruffles with a straight midi skirt.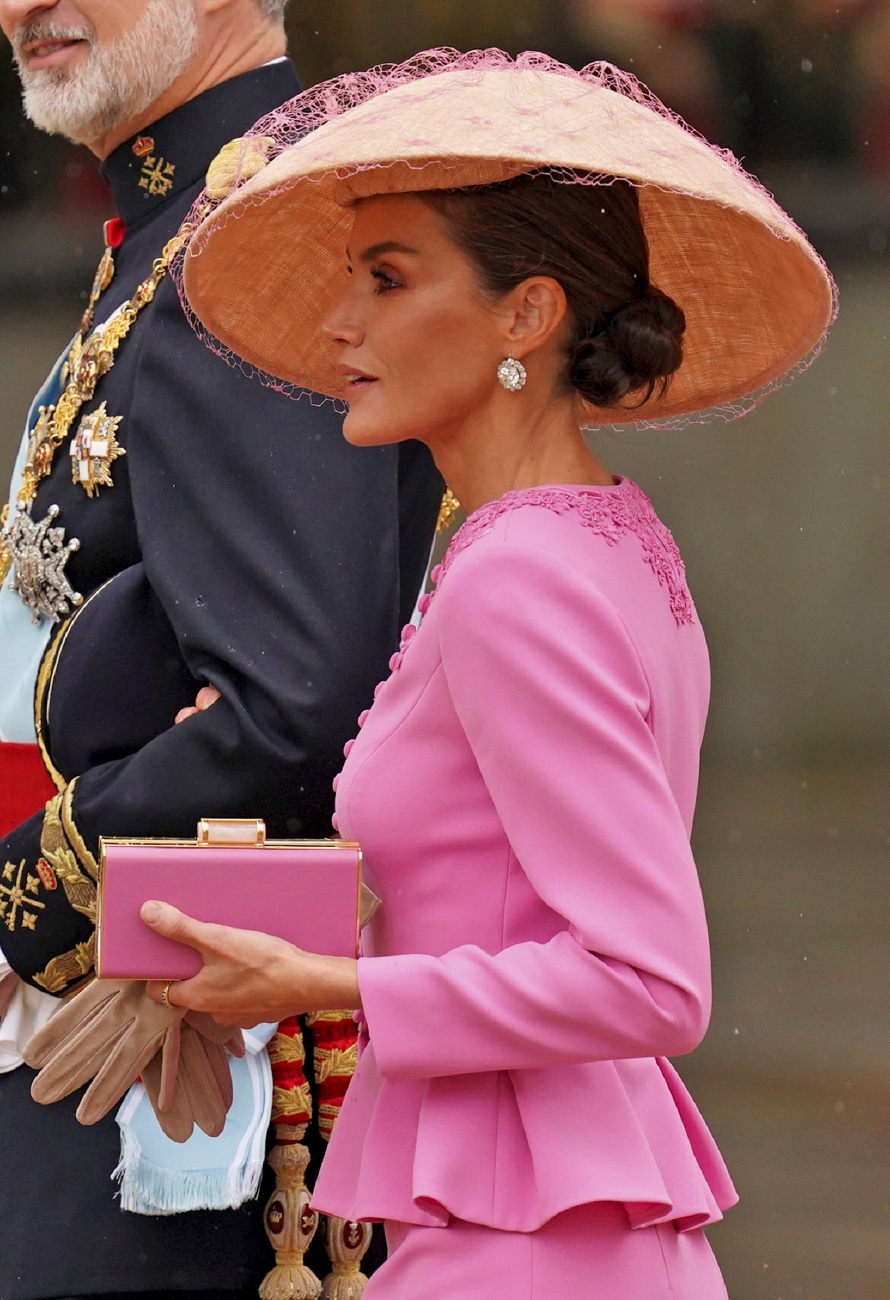 The headdress, large and avant-garde
The headdress is beige and is covered by a pink net.