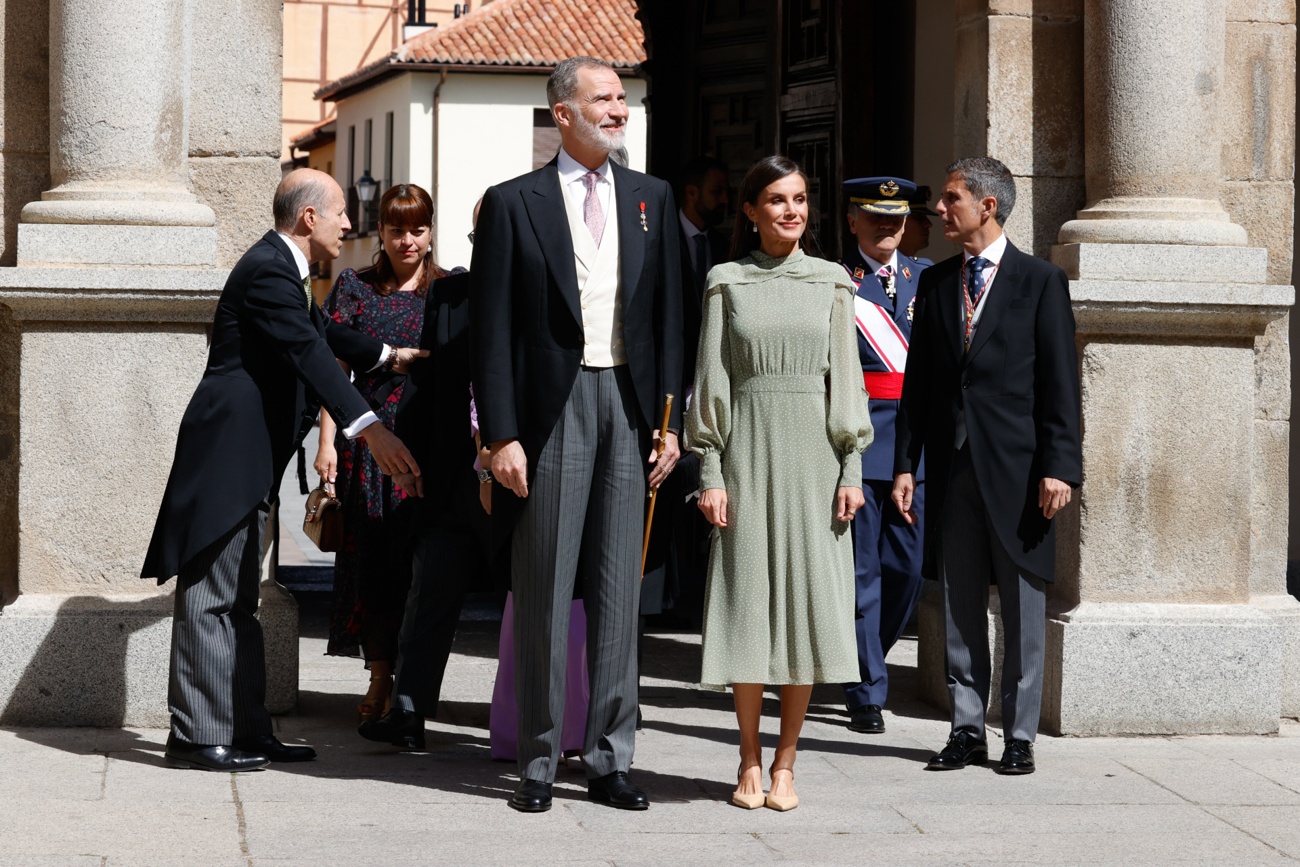 Letizia and Felipe continue with their official agenda, oblivious to the presence of Juan Carlos in the country.
King Felipe and Queen Letizia have reappeared together and with the best of their smiles at the presentation of the »Miguel de Cervantes» Literature Award 2022 to Rafael Cadenas. They have done it hours after the king emeritus Juan Carlos left Saxenxo and headed to Vitoria for a medical examination.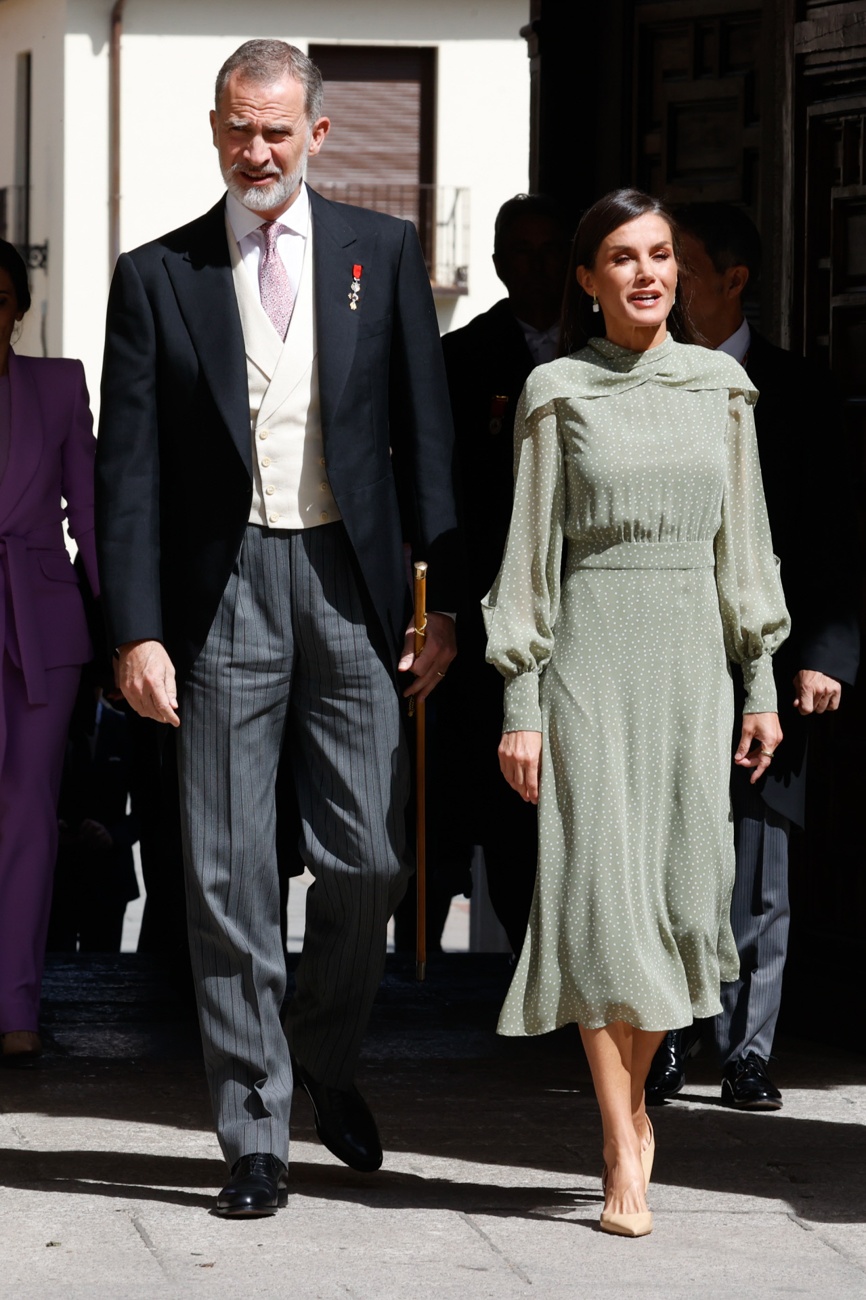 The highest award has been presented to a writer
The award presented by the King and Queen of Spain is the highest recognition given to the creative work of Spanish and Latin American writers, which took place in the auditorium of the University of Alcalá de Henares.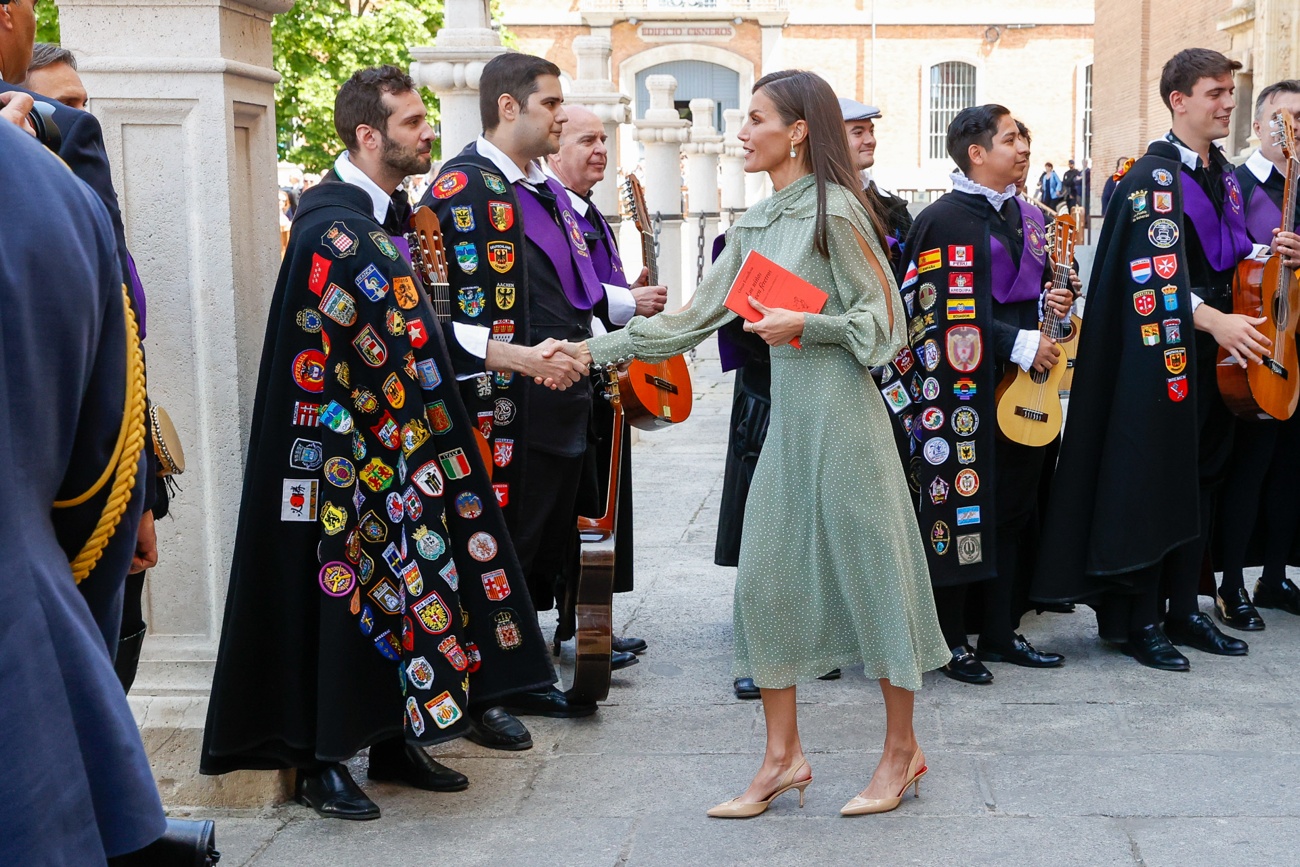 Rafael Cadenas has received the award.
In this edition it has been awarded to the veteran Venezuelan poet, who at 93 years of age is still active, for his vast and extensive literary work, with which their Majesties have been most close and affectionate.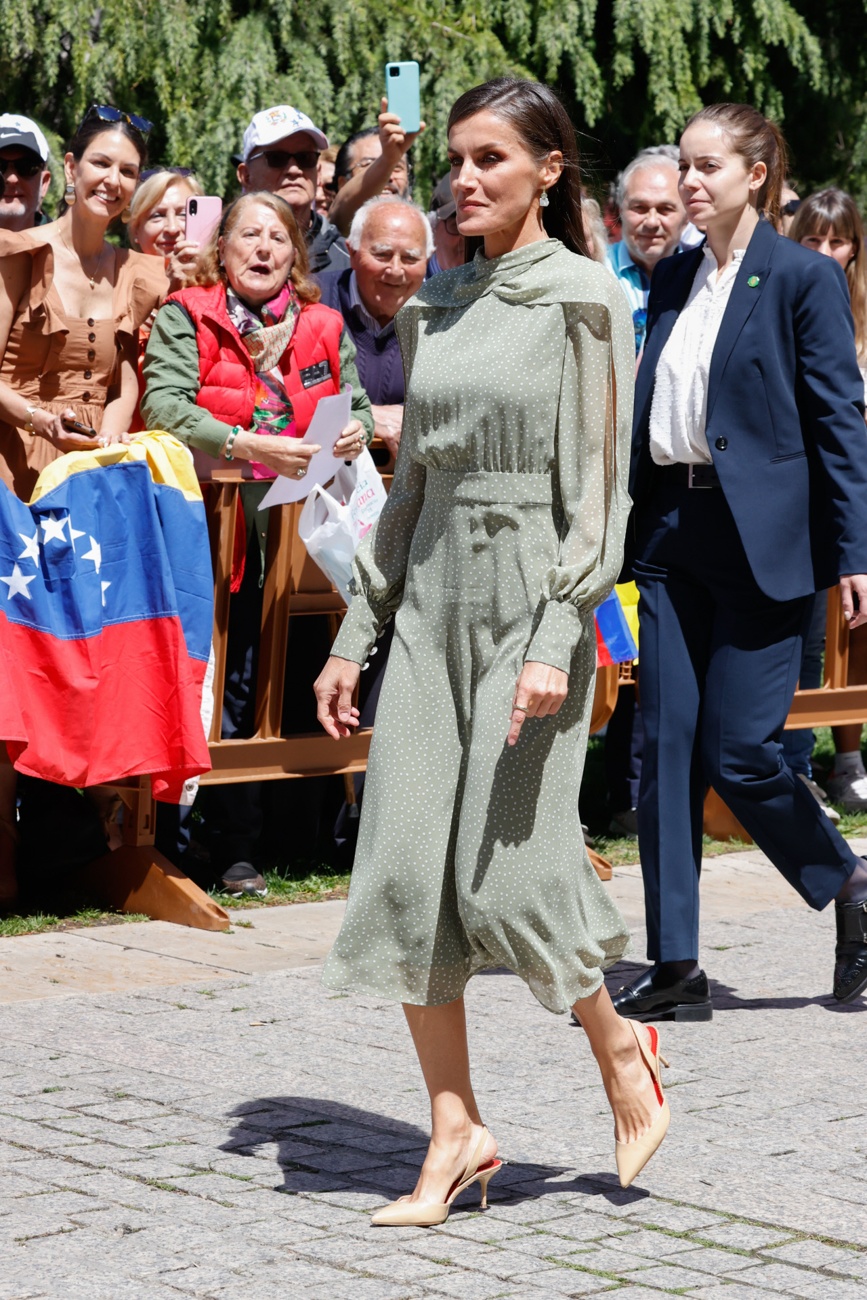 Letizia continues the tradition
Letizia, impeccable once again, has opted on this occasion to recover the design she debuted last October 12, thus complying with her tradition, she has been doing so since 2016, to wear the same look at the Cervantes Award ceremony that she debuts the previous year's Día de la Hispanidad.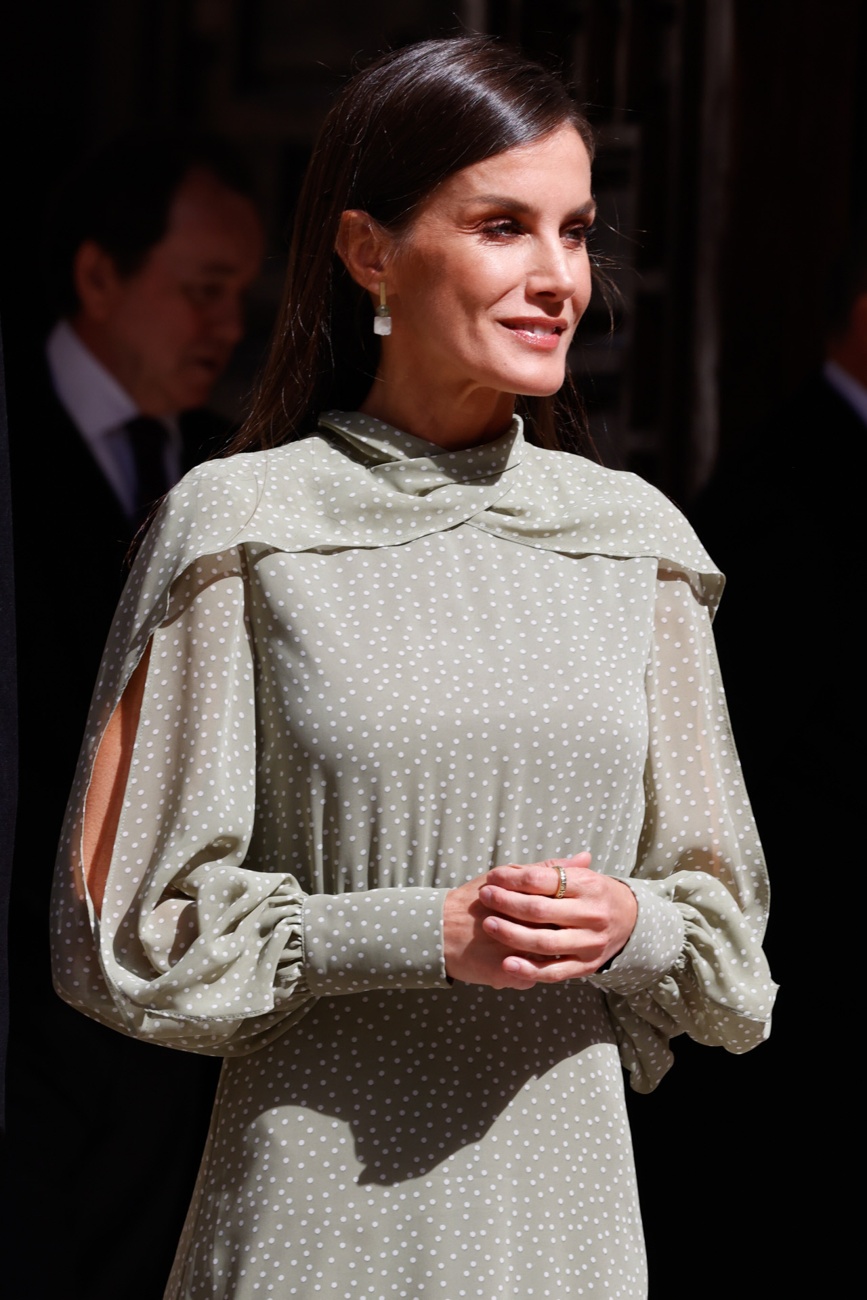 A dress from the Spanish firm Vogana
It is a very elegant dress of the Spanish firm Vogana Collection in pale green with small white polka dots and a pattern that especially favors the figure of the Queen.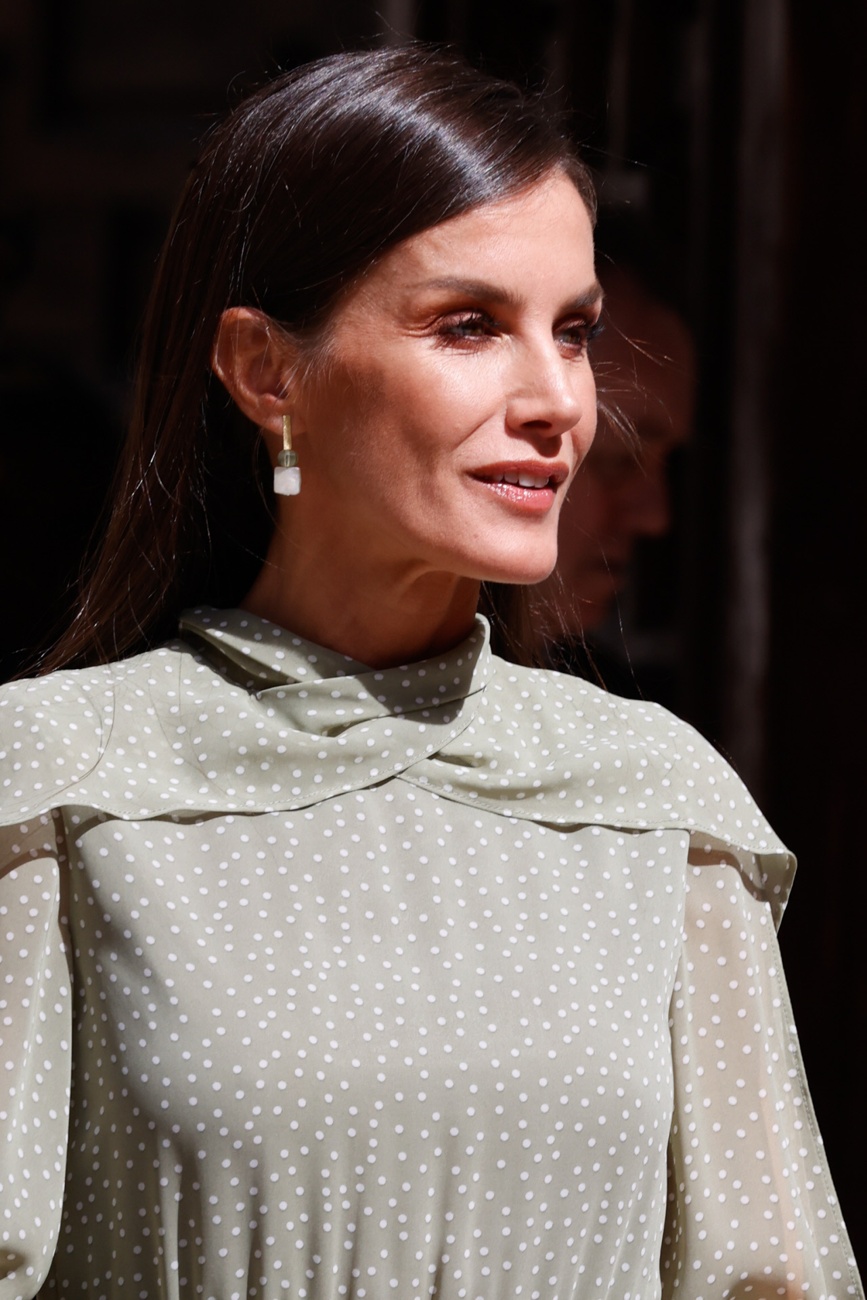 Made in chiffon, Queen Letizia has succeeded completely
Made in chiffon, midi-length and fitted at the waist, it has long sleeves slightly puffed with discreet openings and perkins collar that creates an original cape effect on the shoulders.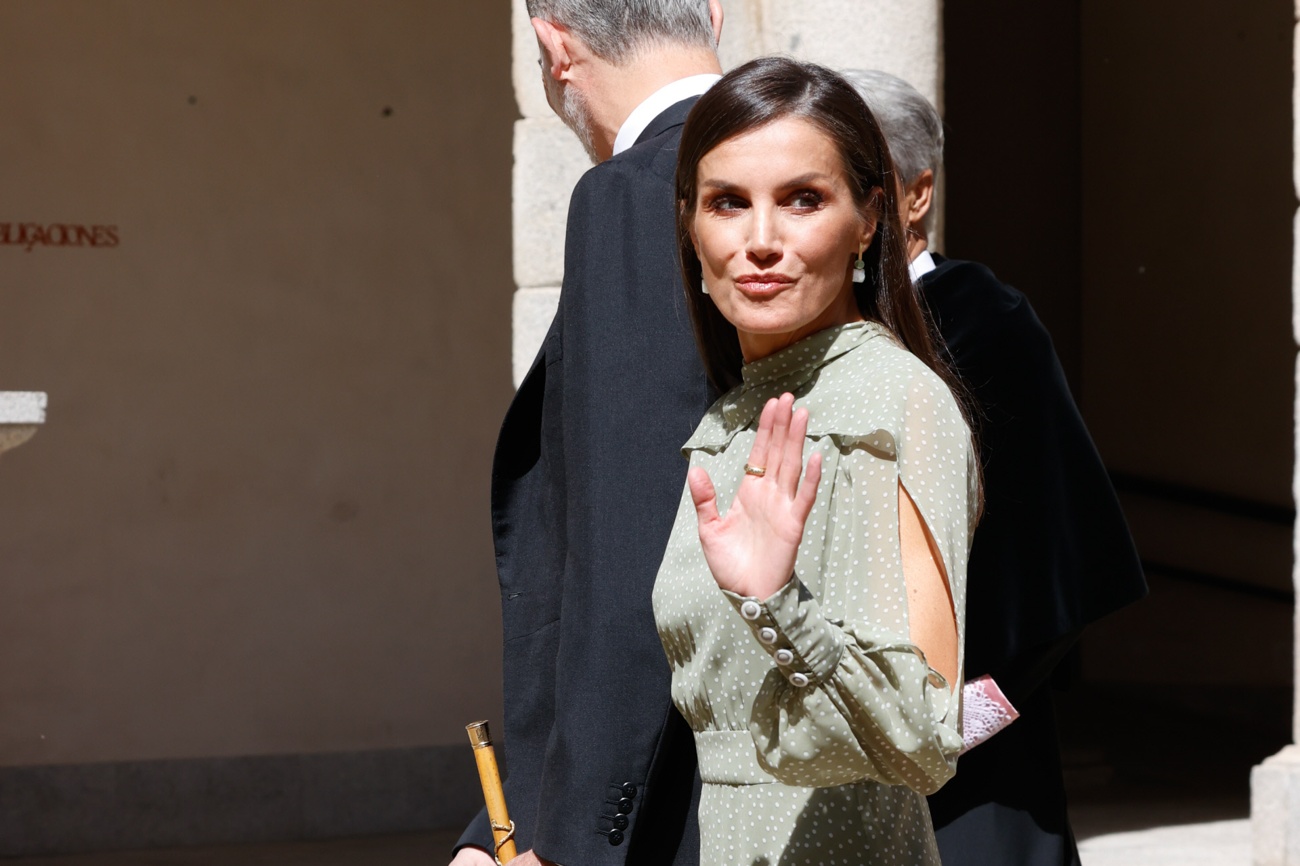 Andalusian inspiration
An Andalusian-inspired style that could be a nod to the April Fair that is being held these days in Seville and to which the monarch has never attended, leaving us with the desire to see her dressed in flamenco.
Queen Letizia has combined the dress in a different way.
A design that is pure sophistication and that Letizia had only worn so far last October 12. Unlike the day of her debut, the queen has complemented her outstanding look with a pair of beige mid-heeled shoes that Princess Leonor wore for her Confirmation in May 2021.