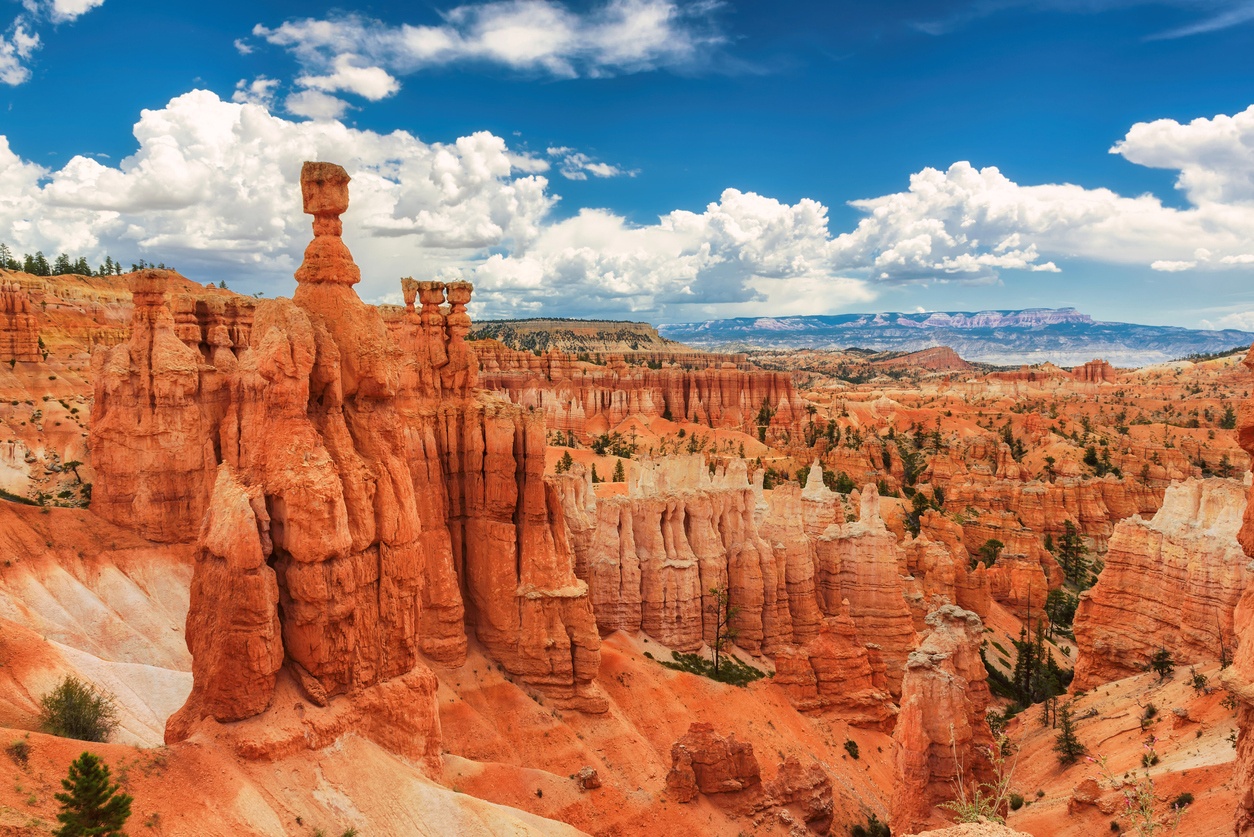 Bryce Canyon National Park
Get ready for a rocky adventure at Bryce Canyon National Park! Known as the «park of colorful rocks,» it will blow your mind. Imagine a fairytale setting with pillars of reddish, orange and white rock rising up like giant chimneys – it's like being in a fantasy world! You can hike trails among the rock formations, take Instagram-worthy photos and marvel at the panoramic views. Without a doubt, Bryce Canyon is the perfect place to unleash your adventurous spirit and let your imagination soar as high as the tops of the rocks.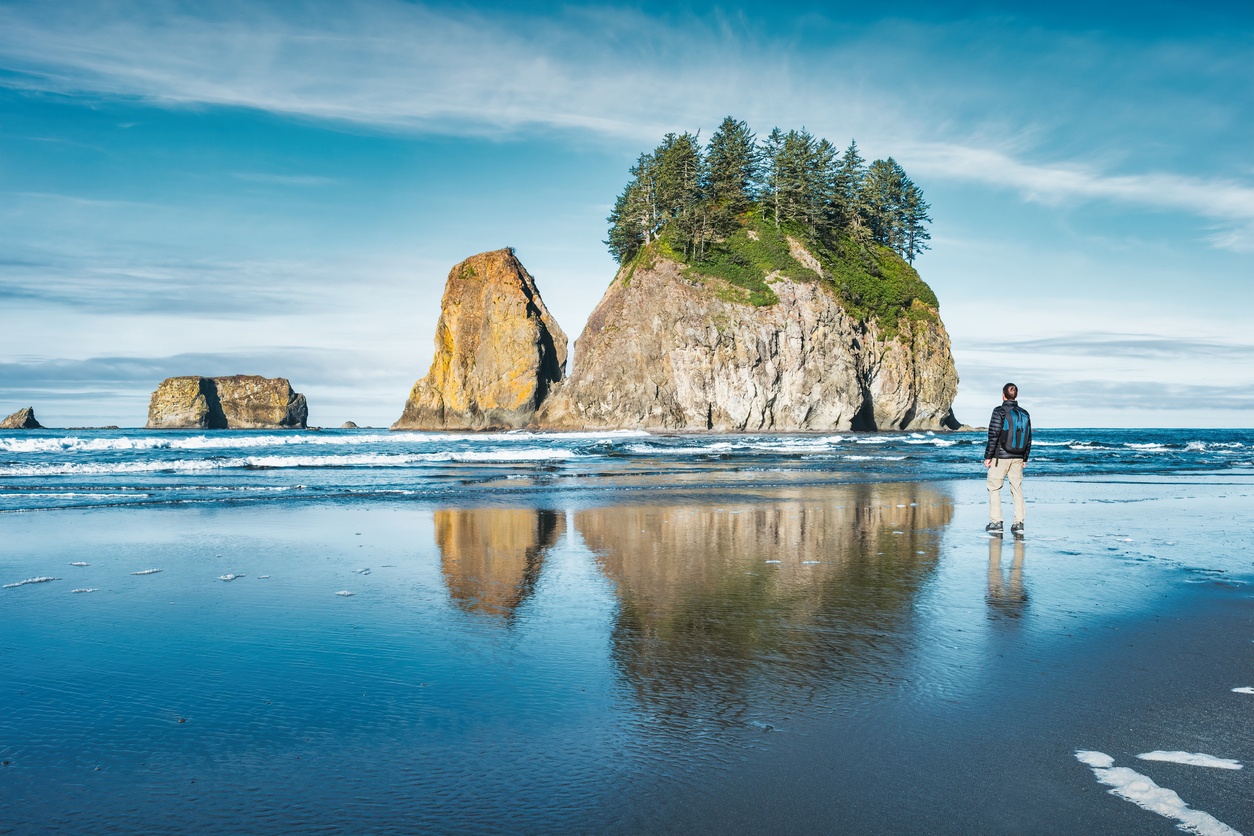 Olympic National Park
Olympic National Park, located in Washington State, is a natural paradise that has it all. From majestic mountains to pristine beaches, this place will captivate you. You can explore lush forests teeming with wildlife, plunge into crystal-clear rivers and marvel at breathtaking waterfalls. Fancy walking along a soft sandy beach while enjoying panoramic ocean views? At Olympic, that's possible. And with the possibility of spotting elk, bear and deer, every corner of the park will amaze you.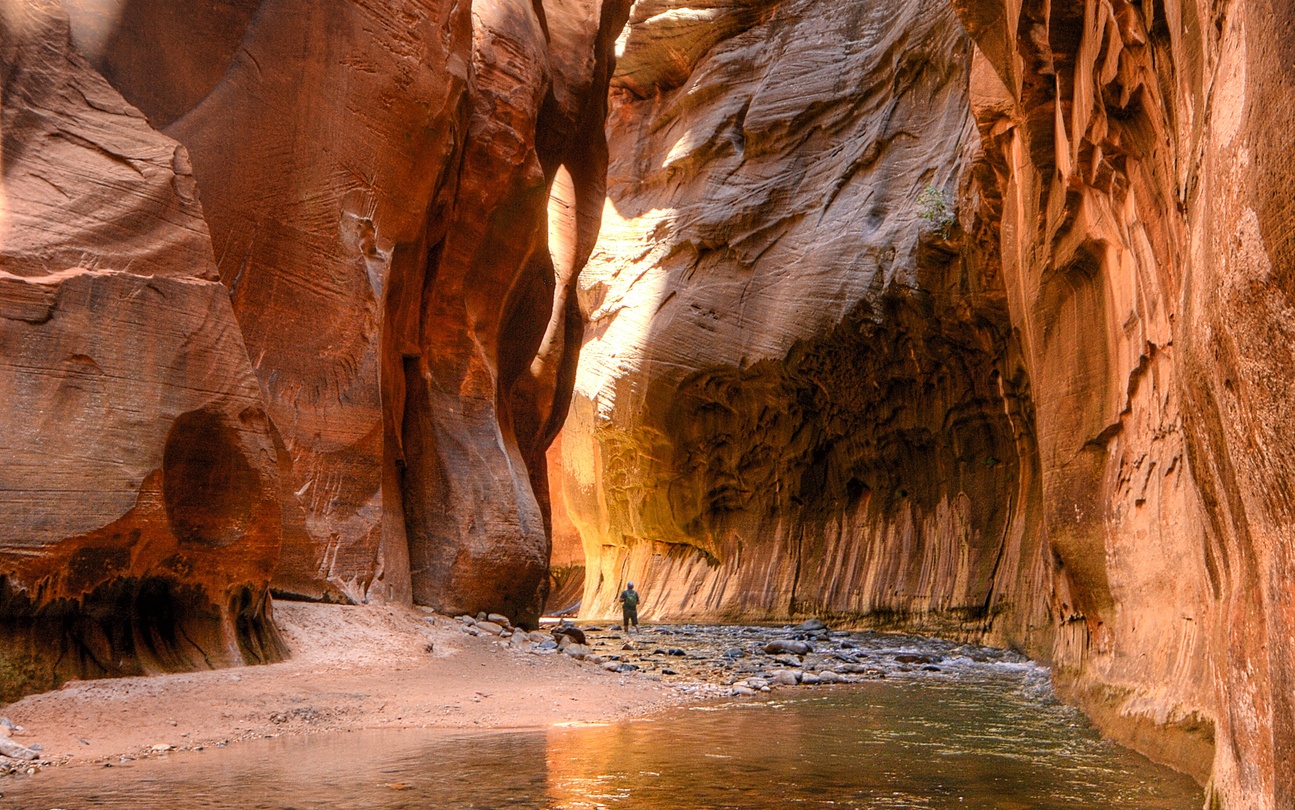 Zion National Park
Embark on a unique adventure in Zion National Park, where nature envelops you in its splendor. Its towering red sandstone cliffs and narrow canyons will transport you to a magical world. Explore winding trails, climb vertiginous routes and discover hidden waterfalls. The famous Narrows trail will take you through a meandering river surrounded by rock walls. With panoramic views from Observation Point and the thrilling experience of Angels Landing, Zion National Park promises an unforgettable adventure in the midst of untamed wilderness.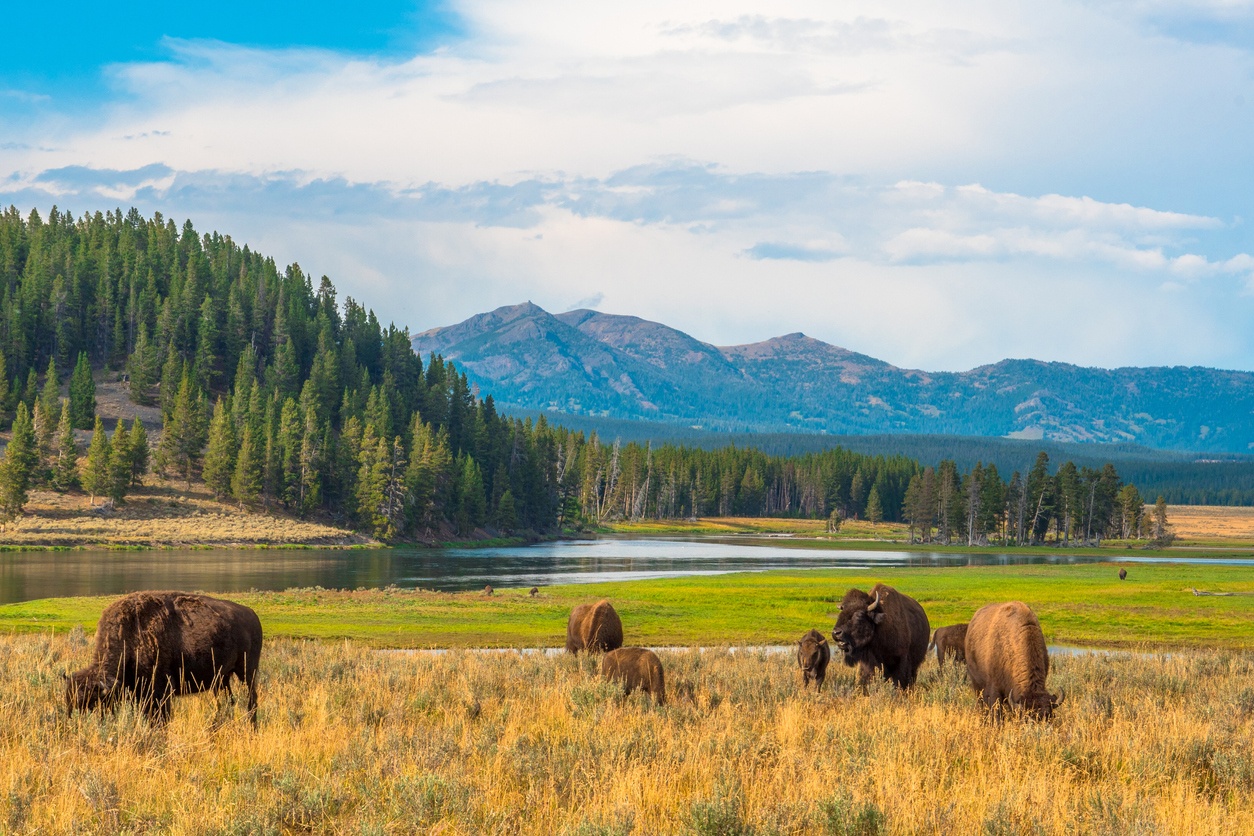 Yellowstone National Park
This natural paradise will amaze you with its erupting geysers, deep canyons and vibrant wildlife. Stroll along the walkways of Mammoth Hot Springs, admire the spectacular Great Prismatic Spring and watch the waters of Old Faithful reach breathtaking heights. You can also encounter majestic bison, grizzly bears and howling wolves.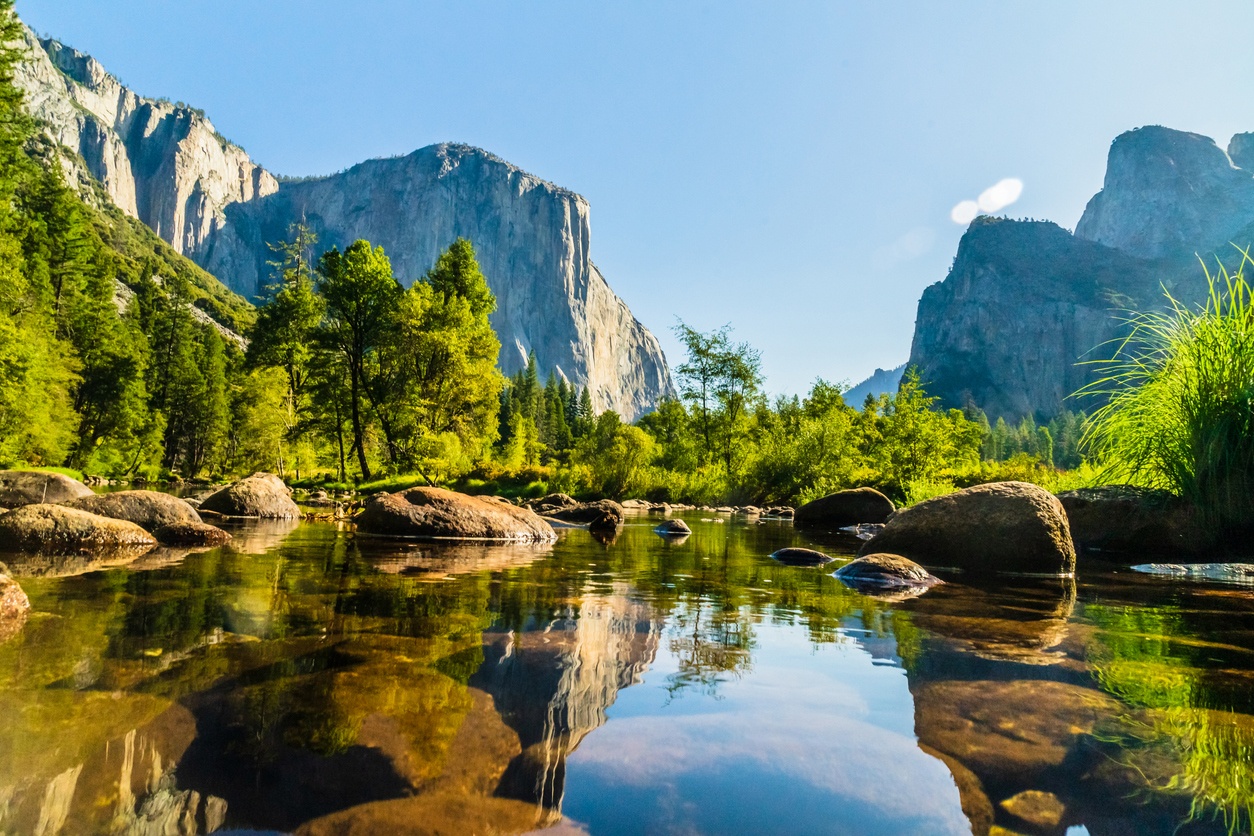 Yosemite National Park
With its iconic valleys, breathtaking waterfalls and majestic peaks, Yosemite National Park is a simply spectacular place. You can marvel at the towering El Capitan and Half Dome, be dazzled by the crystal clear waters of the Merced River, and explore the magical giant sequoia forest. Plus, the opportunities for hiking, climbing, camping and photography are endless.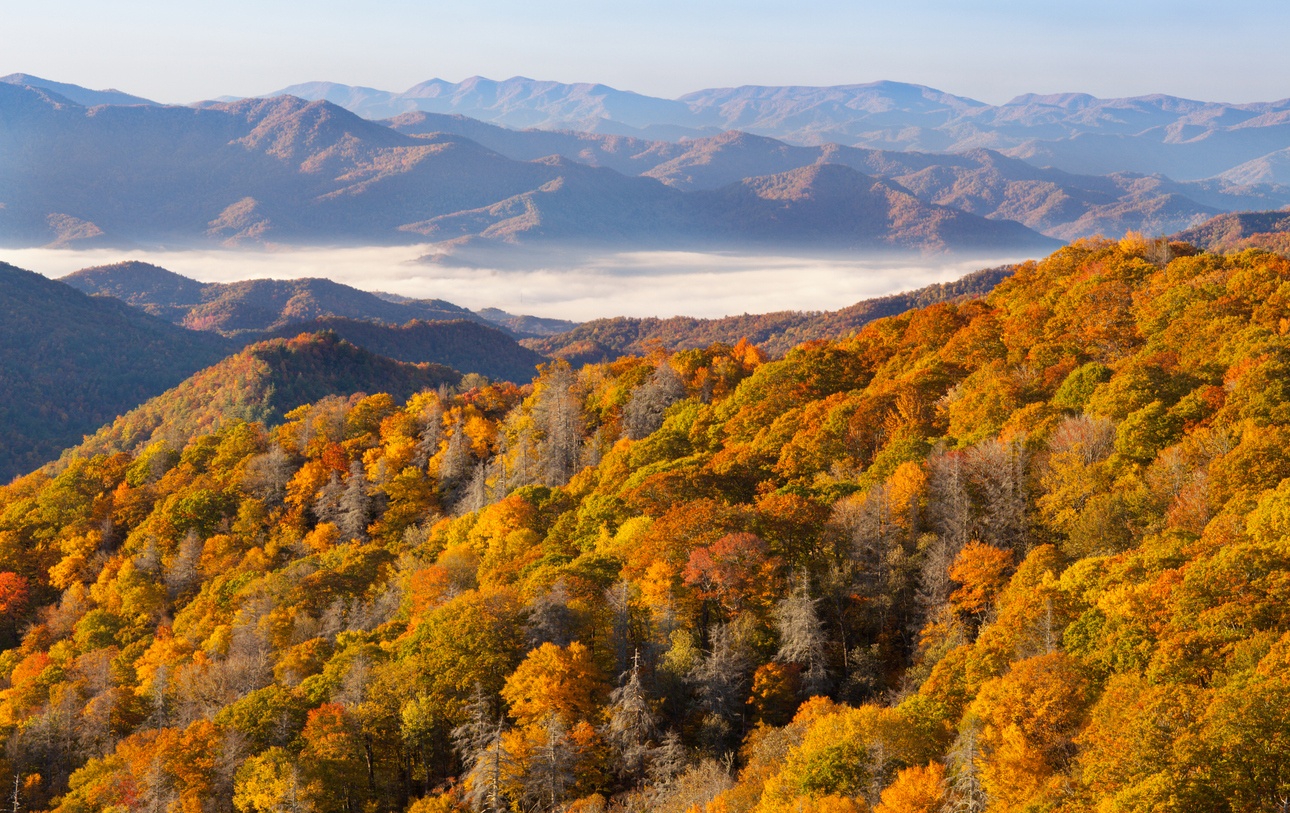 Great Smoky Mountains National Park
In the Great Smoky Mountains National Park, nature comes alive at its best. With its majestic mountains and dense forests, this park transports you to a dream world. Explore its many trails and discover crystal-clear waterfalls, murmuring streams and an amazing variety of flora and fauna. If you're an adventure lover, you can go hiking, camping and fishing. Or simply relax in a tranquil setting and breathe in the fresh mountain air.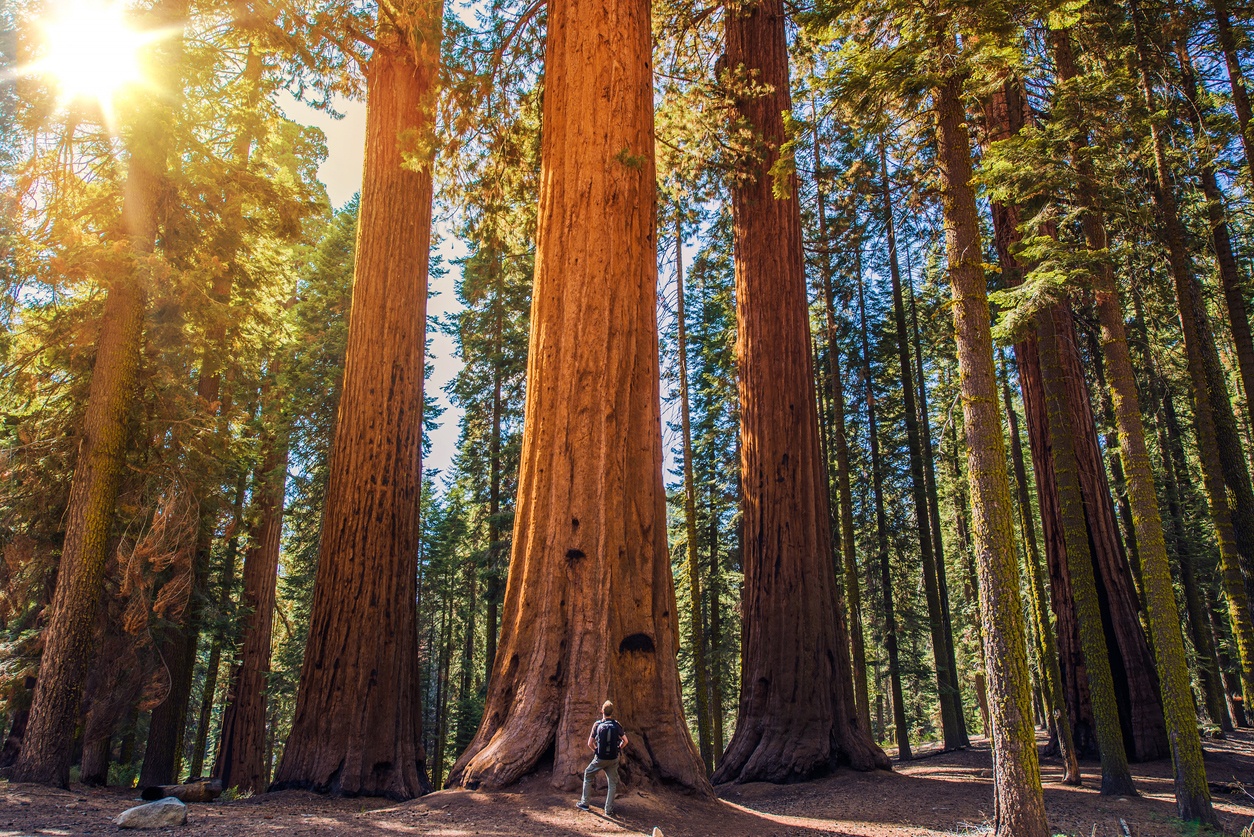 Sequoia National Park
Venture into the amazing Redwoods National Park, where the grandeur of nature reaches new heights. Here, ancient giants stand imposing, defying the passage of time. Their colossal trunks and canopies that touch the sky envelop you in an aura of reverence. Stroll among these legendary beings and feel the energy emanating from their presence. Immerse yourself in the calm of the serene forests and admire the majesty of General Sherman, the largest tree in the world.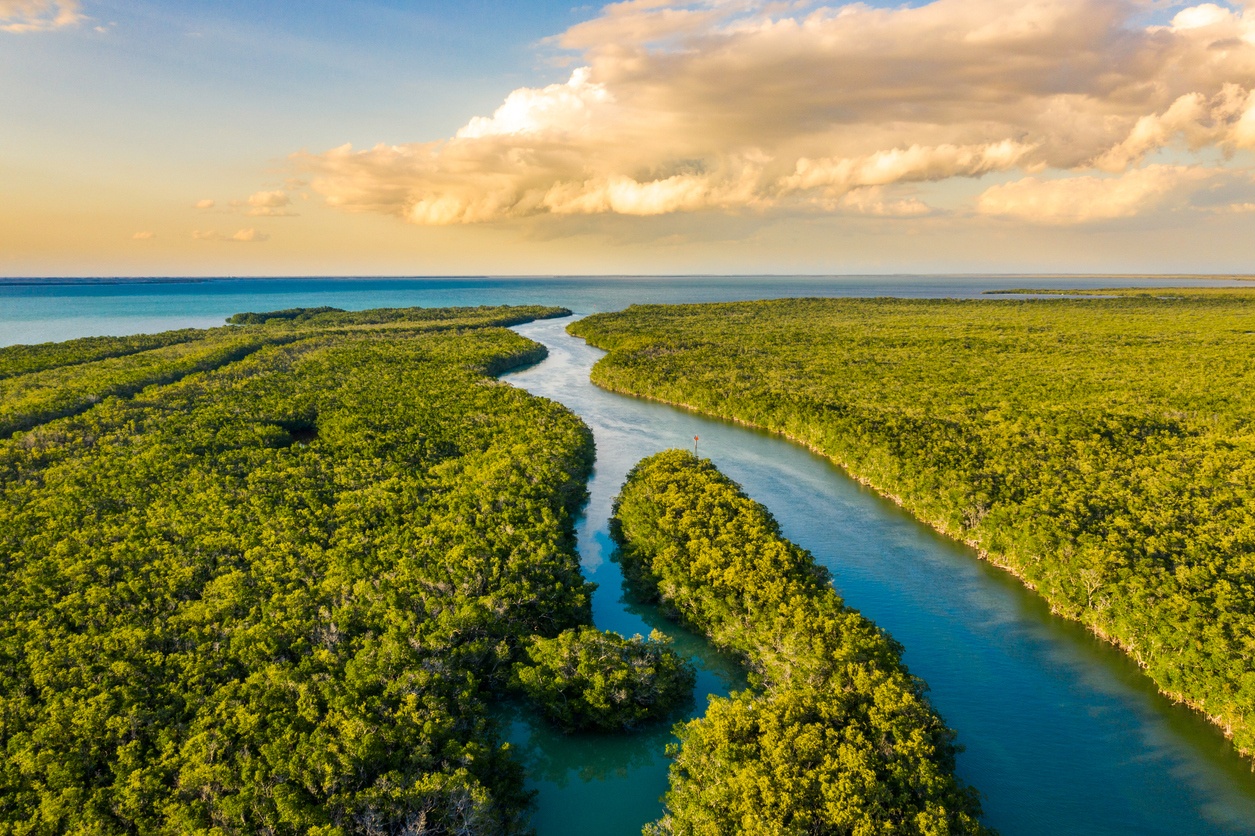 Everglades National Park
Everglades National Park is a vast subtropical ecosystem that will captivate you with its unique beauty. Explore the vast wetlands and endless marshes that are home to a rich diversity of wildlife. Watch majestic alligators gliding through the calm waters, herons dancing in search of prey, and mangroves twisting skyward.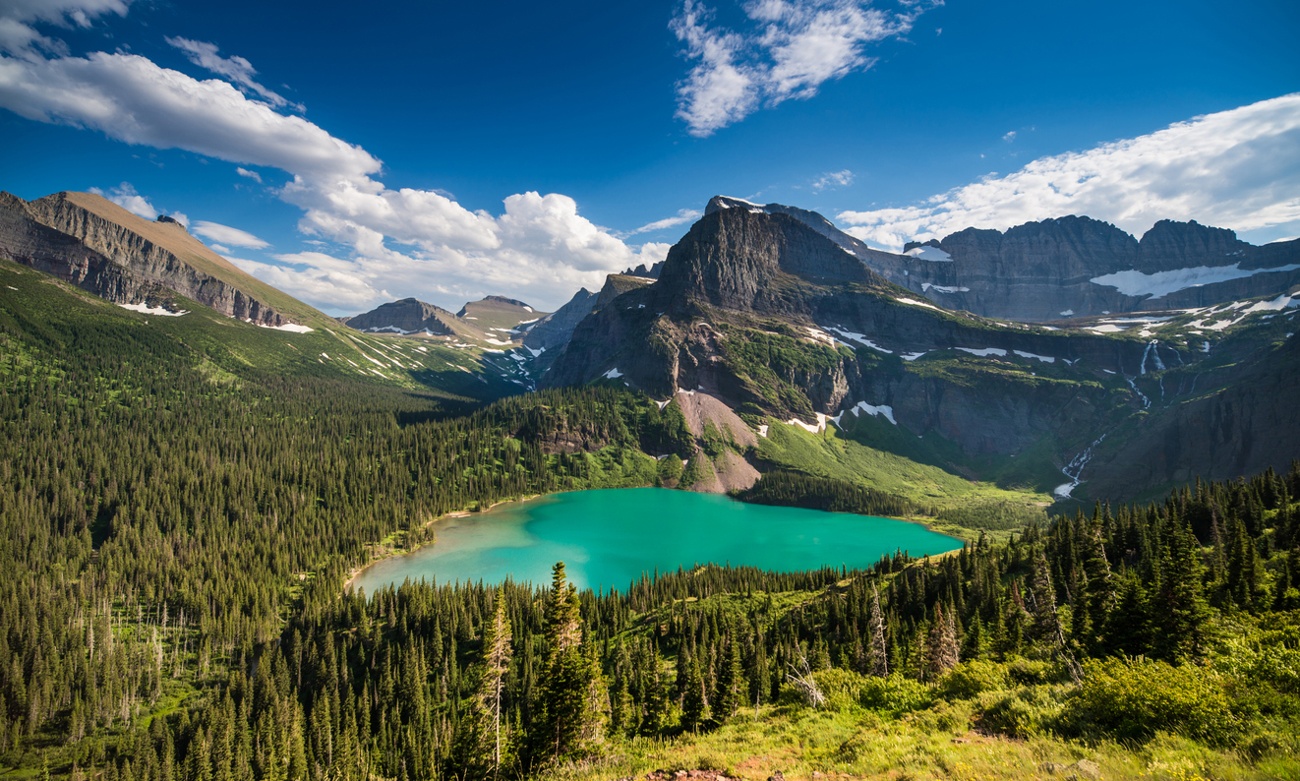 Glacier National Park
Glacier National Park is a natural treasure located in Montana. Its towering mountains, glittering glaciers and crystal clear lakes will take your breath away. Explore the famous Going-to-the-Sun Road, a scenic byway through breathtaking scenery. Admire the splendor of the Grinnell Glacier and marvel at the beauty of Lake McDonald.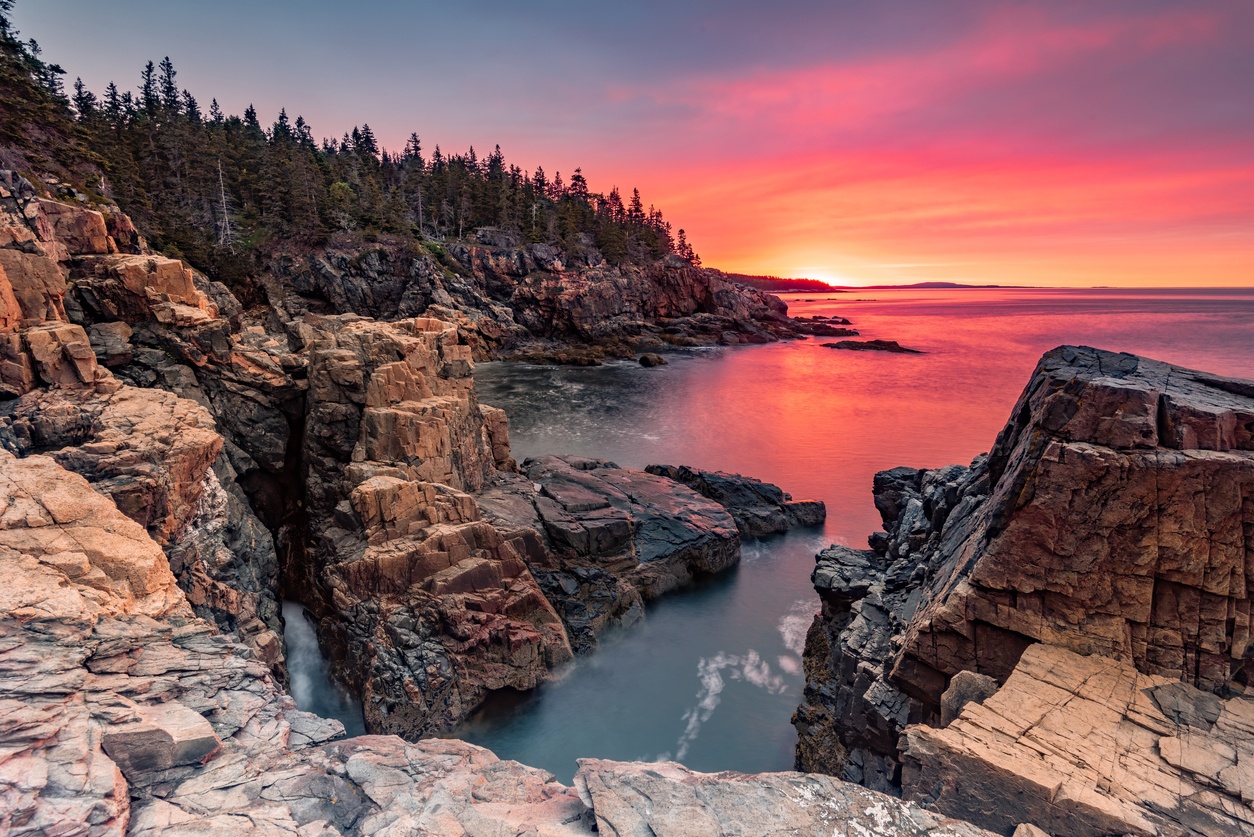 Acadia National Park
Its rugged cliffs, soft sandy beaches and enchanted forests are waiting to amaze you. Explore the park's scenic routes, such as the famous Ocean Park Road, and enjoy spectacular views. Climb Cadillac Mountain for an unforgettable sunrise. Relax in the serenity of Jordan Pond and admire the Bass Harbor Lighthouse. With a perfect blend of seascapes and vibrant forests, Acadia is sure to captivate.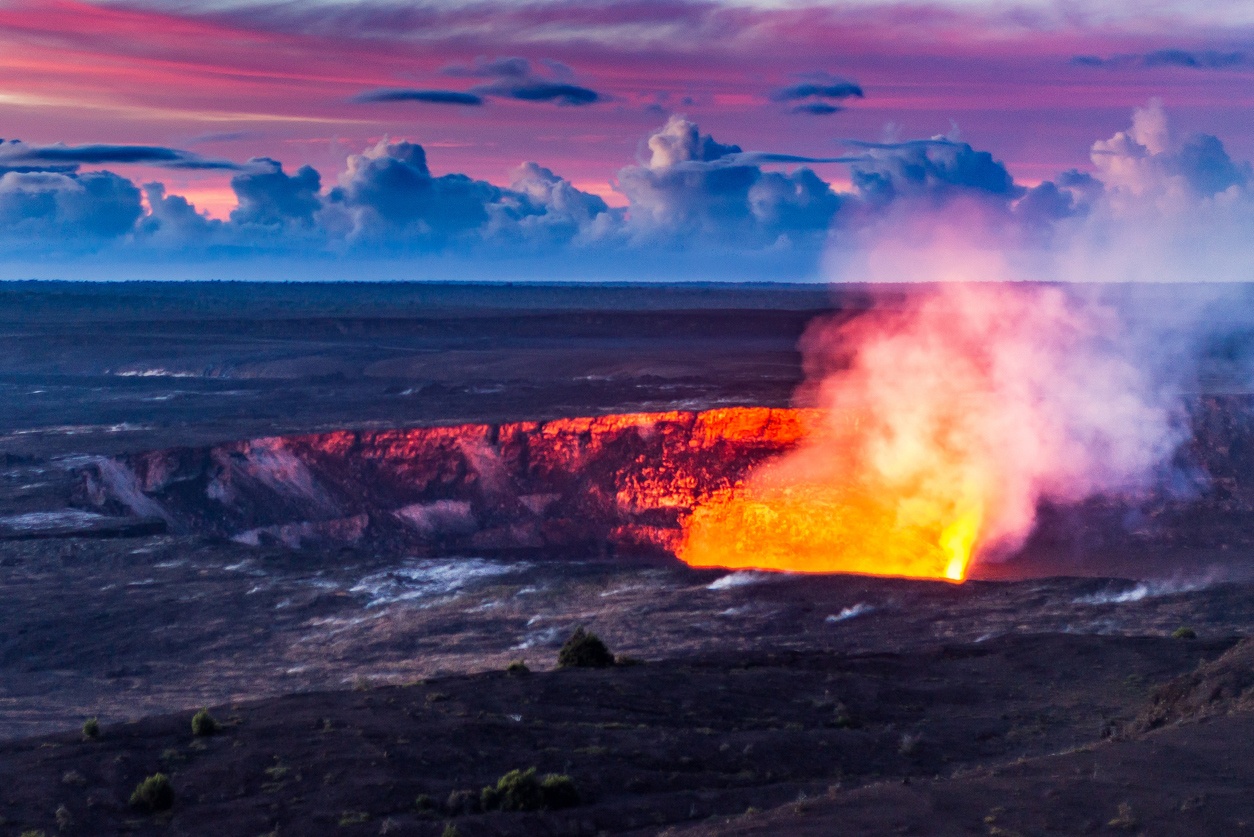 Hawaii Volcanoes National Park
Hawaii Volcanoes National Park is an extraordinary place that combines scenic beauty with unique natural phenomena. Located on Hawaii's Big Island, this park is home to two active volcanoes, Kīlauea and Mauna Loa. Visitors can hike solidified lava trails, explore lava tubes and witness impressive volcanic eruptions. In addition, the park boasts a rich biodiversity, from lush rainforests to fragile lava habitats.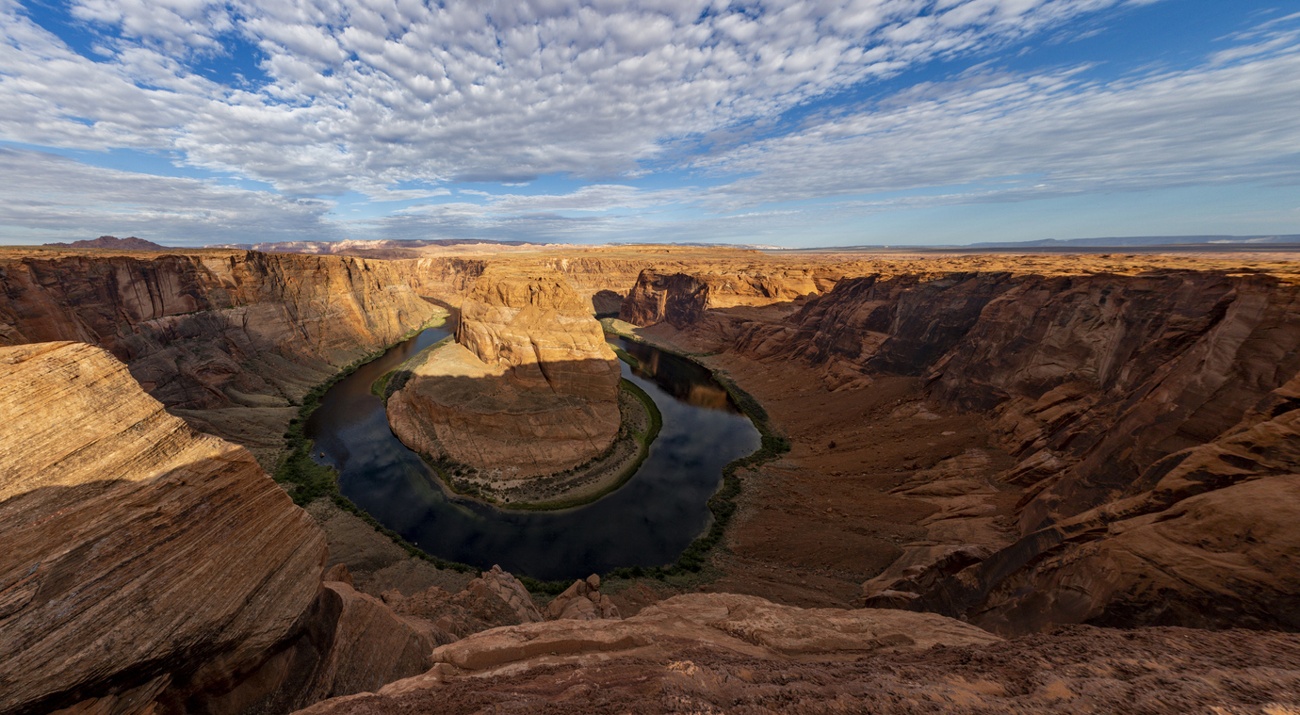 Grand Canyon National Park
This famous National Park is a natural wonder that will take your breath away with its dazzling red rock cliffs and vast canyons carved by the Colorado River. Explore its many trails and marvel at the panoramic views from the canyon rim. Watch the sunlight dance on the rock formations, creating a spectacle of changing colors.