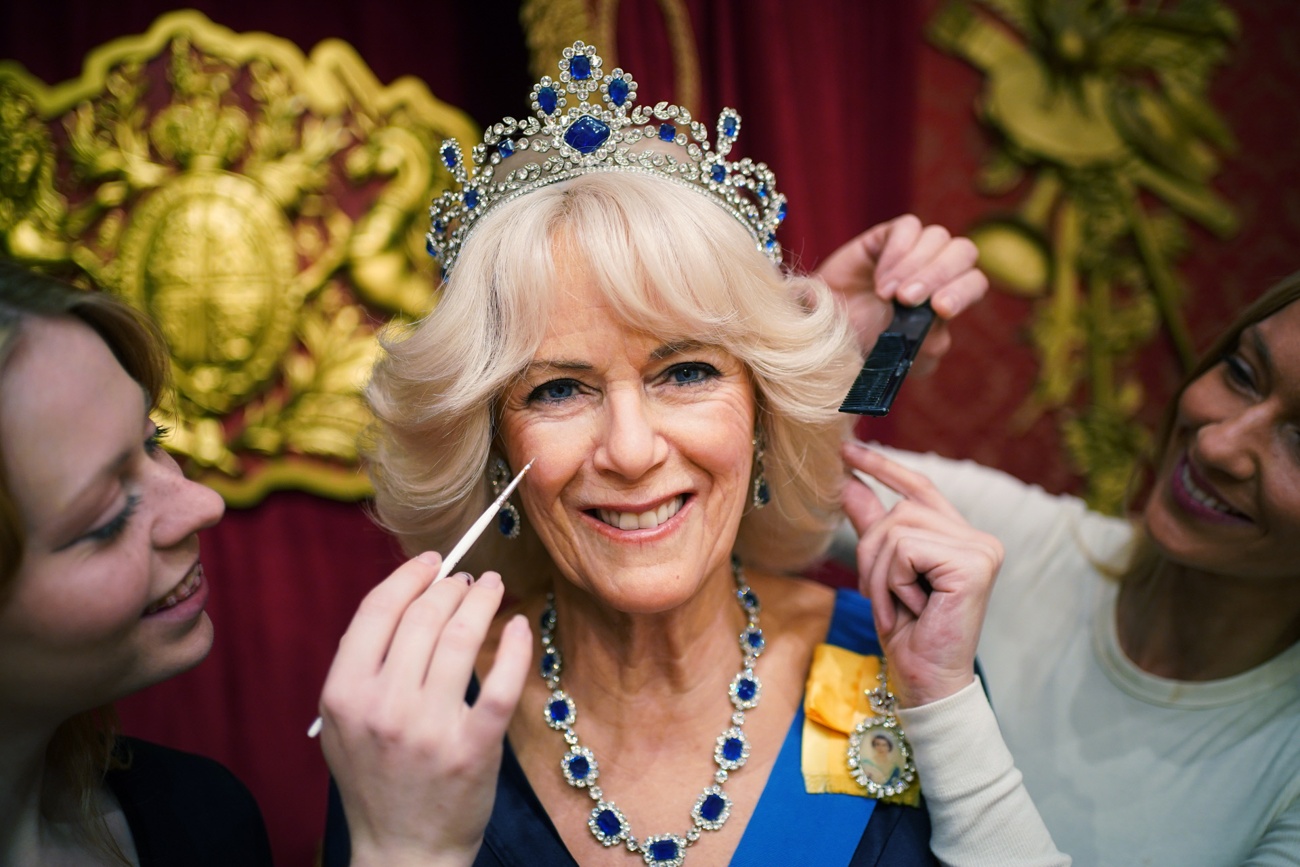 Camilla debuts wax figure at Madame Tussauds museum in London
London's iconic Madame Tussauds Museum has unveiled its latest wax figure to commemorate the upcoming coronation of King Charles III on May 6. The new wax figure of Queen Consort Camilla of the United Kingdom is placed next to her royal husband, Prince Charles, and flanked by Prince William and Catherine, Princess of Wales. The figure is dressed in a replica of the beautiful blue dress Camilla wore to the annual Diplomatic Reception in December 2022 at Buckingham Palace. Designer Anna Valentine, who also created the original outfit, helped the museum dress the figure.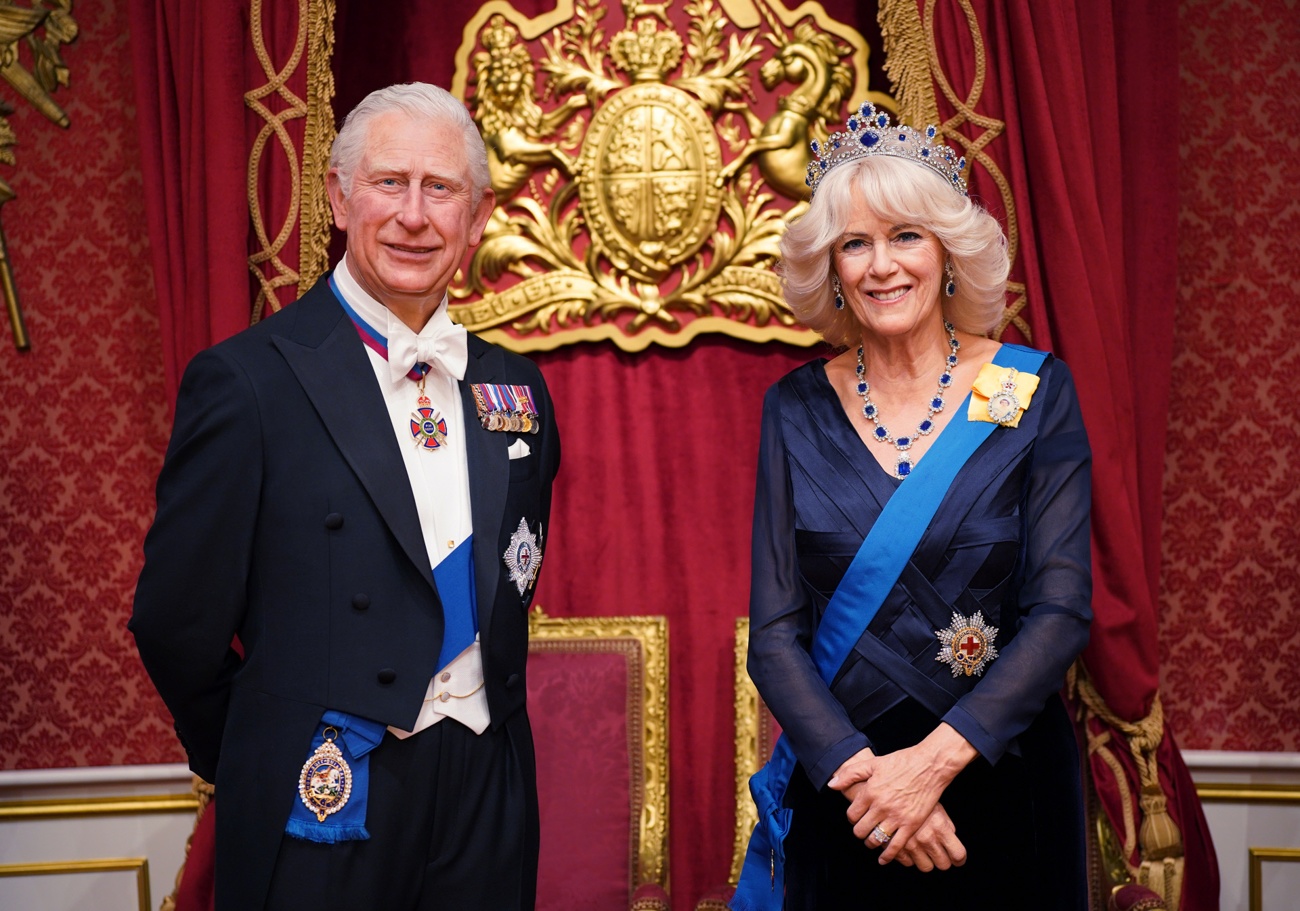 Exact replicas of real accessories
The wax figure also includes exact replicas of royal accessories, such as the late Queen Elizabeth II's Belgian sapphire tiara and matching George VI sapphire necklace, a wedding gift from her father, King George VI, in 1947. The Queen Consort completes her look with the sash and star of the Order of the Garter, Queen Elizabeth's royal family order, and her art deco engagement ring and Welsh gold wedding band.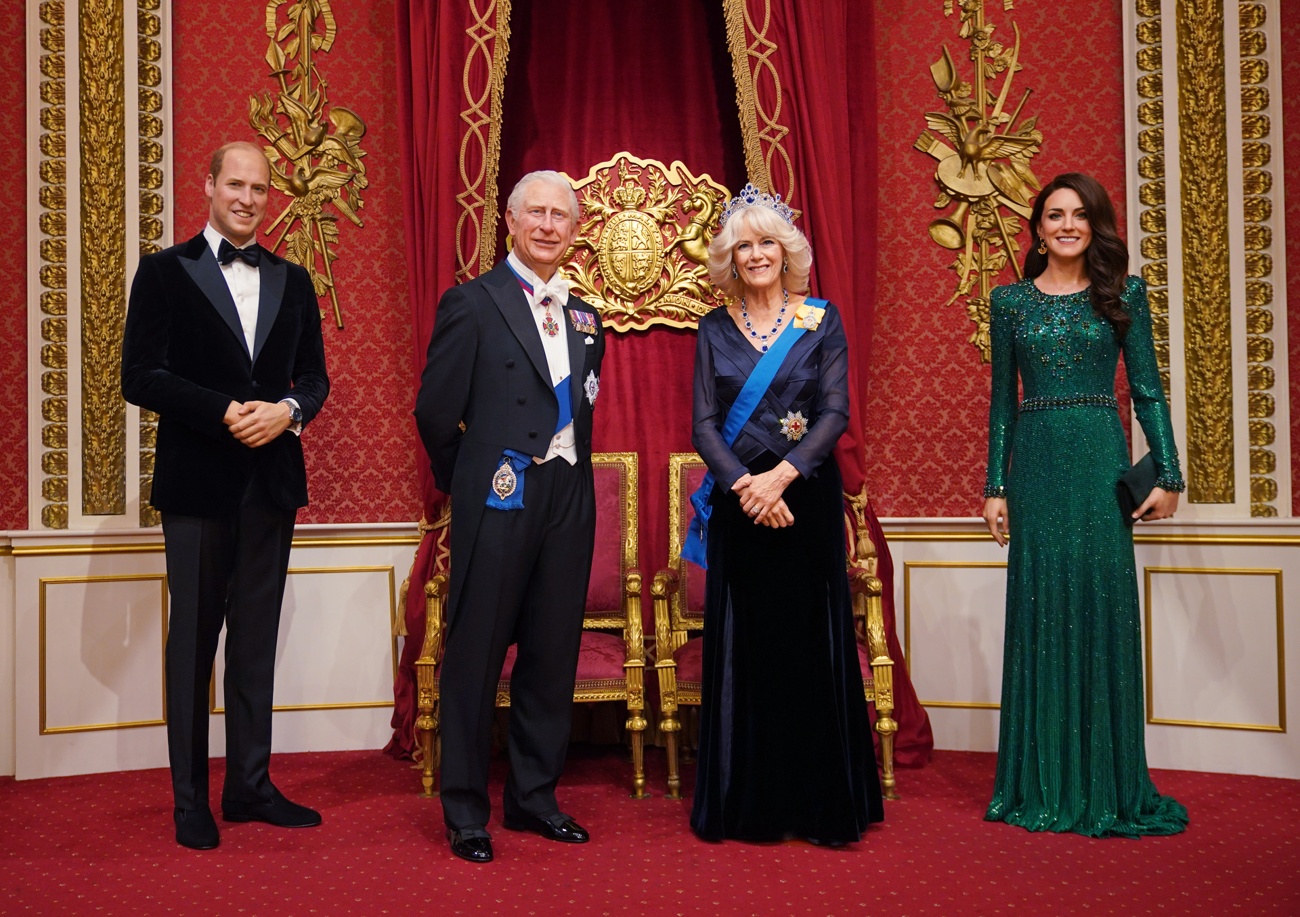 Camilla's second wax figure
This is the second wax figure that has been created of Camilla. The Duchess of Cornwall personally attended a session for the attraction's sculptors at Clarence House in 2007 and selected the outfit for her first figure. In addition, this will be the eighth time Madame Tussauds London has worked with Buckingham Palace since its opening in 1835.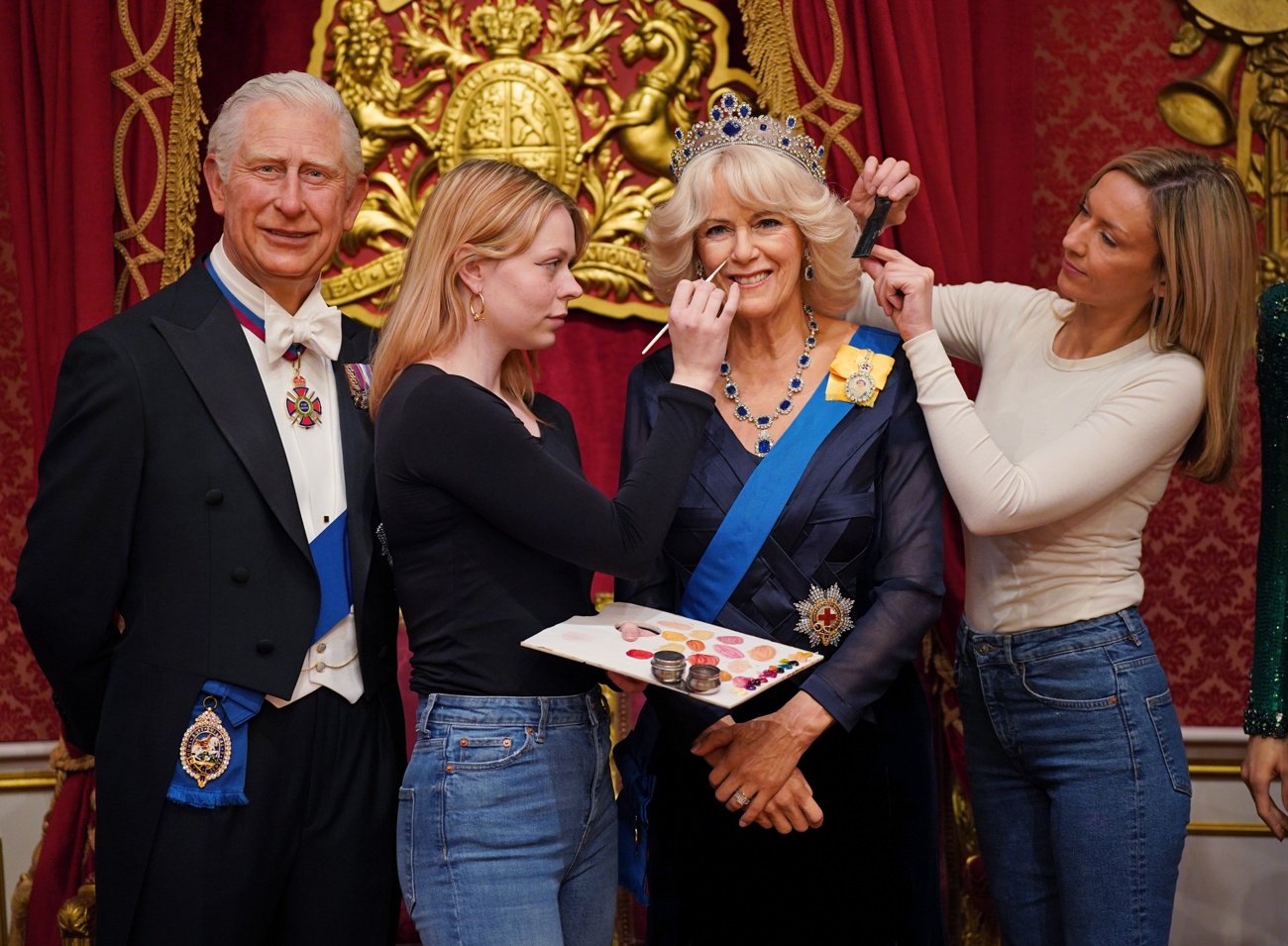 Opening of a real new museum experience
The museum has also announced the opening of a new royal experience that will allow visitors to get up close and personal with the royal family and sign a coronation book that will remain in the museum's archive for generations to come. Kinsey, one of the museum's representatives, said they have been working with the Royal Palace for more than 200 years, which makes this experience even more special. The Royal Palace experience at Madame Tussauds London will be available to the public starting April 28.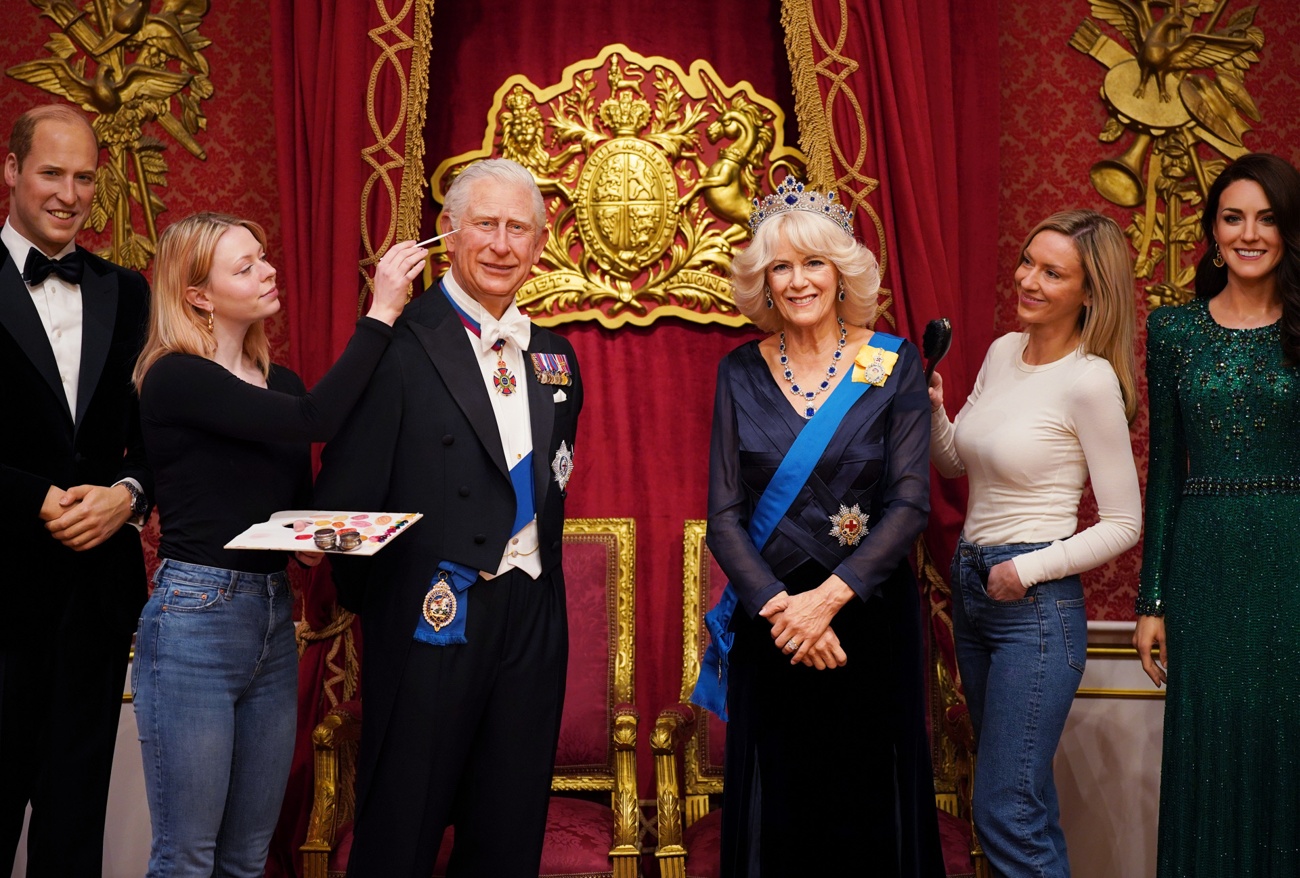 A sure success
The new wax figure of Camilla of the United Kingdom at the Madame Tussauds Museum in London is a stunning piece and worthy of admiration. The attention to detail is evident in every aspect, from her clothing to her accessories. In addition, the new royal experience at the museum allows visitors to be closer than ever to the royal family, which is a special attraction for tourists who wish to immerse themselves in British history and culture. This new addition to the Madame Tussauds Museum is sure to be a resounding success.