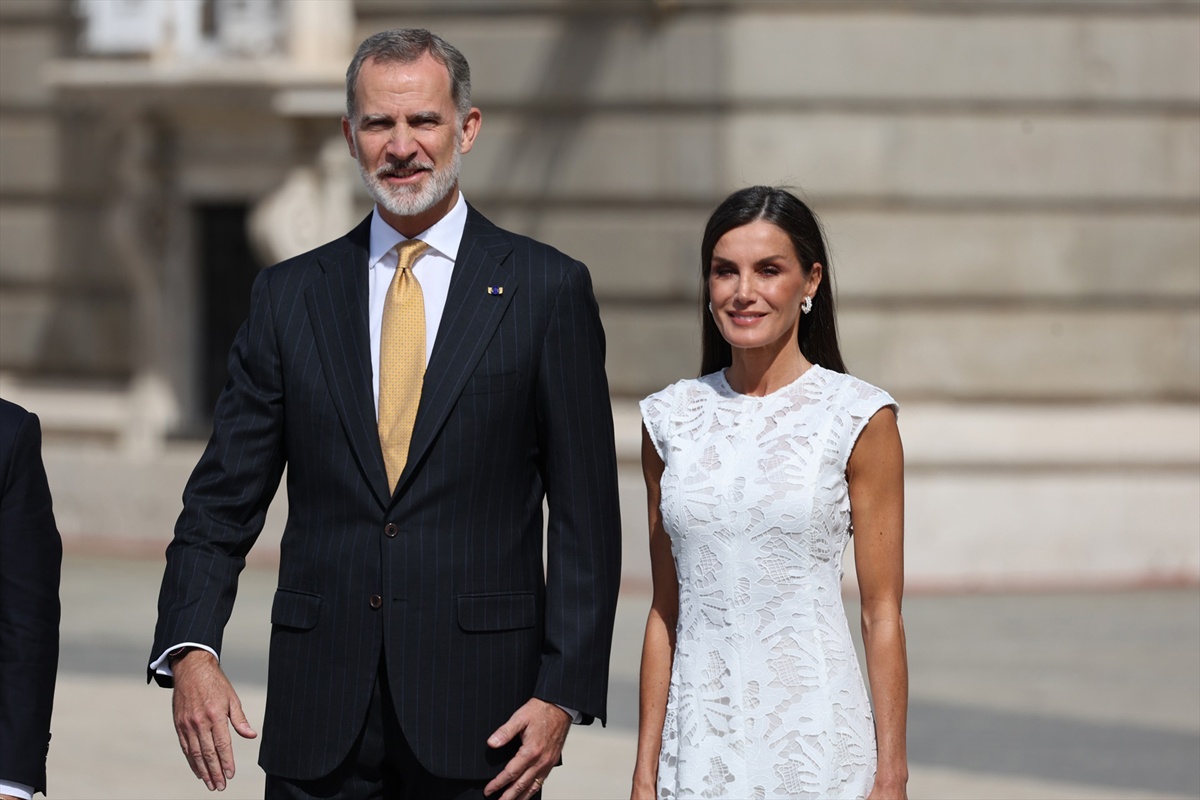 Queen Letizia shines in her low cost white lace dress
After celebrating the 16th birthday of the Infanta Sofia in the strictest privacy, and completely apart from the information about the alleged secret daughter of King Juan Carlos, King Felipe and Queen Letizia star in their first act of a week marked by the Coronation of Charles III in London, to be held this Saturday and where our monarchs will occupy a very prominent place.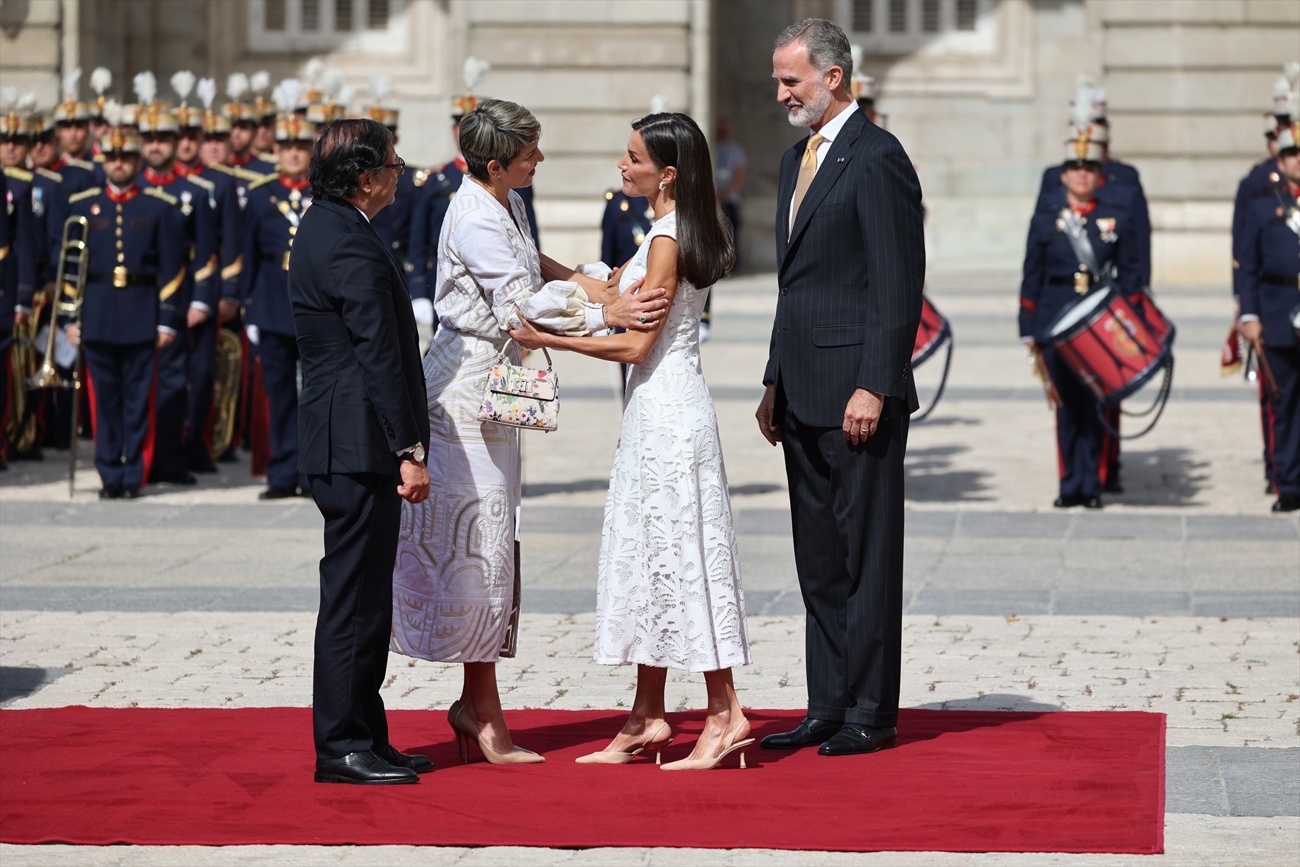 Received with honors
Their Majesties have received with honors at the Royal Palace the President of Colombia, Gustavo Francisco Petro, and the First Lady, Verónica Alcocer, who are on an official visit to Spain. An event that took place in the Patio de Armas and in which cordiality and closeness reigned between the two couples, and in which Doña Letizia has once again given a lesson in style and elegance with her springtime choice.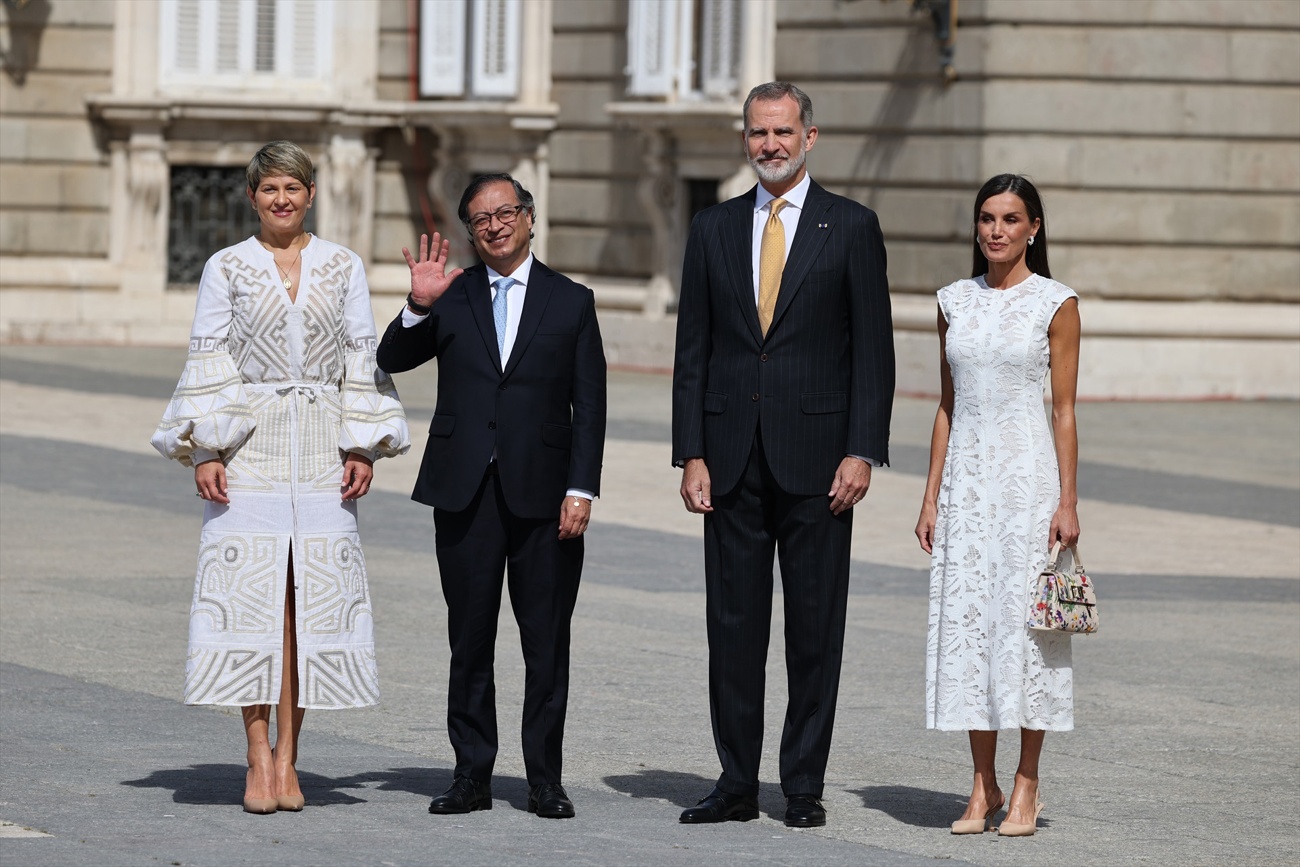 Semitransparent white lace dress by Sfera
After the wonderful premieres with which she has enamored us in her last appearances, the Queen has pulled from her closet and has recovered a white semi-transparent lace dress by Sfera that until now she had only worn on one occasion: in June 2022, during the act of delivery of the national flag to the Special Naval War Force, in Cartagena, Murcia.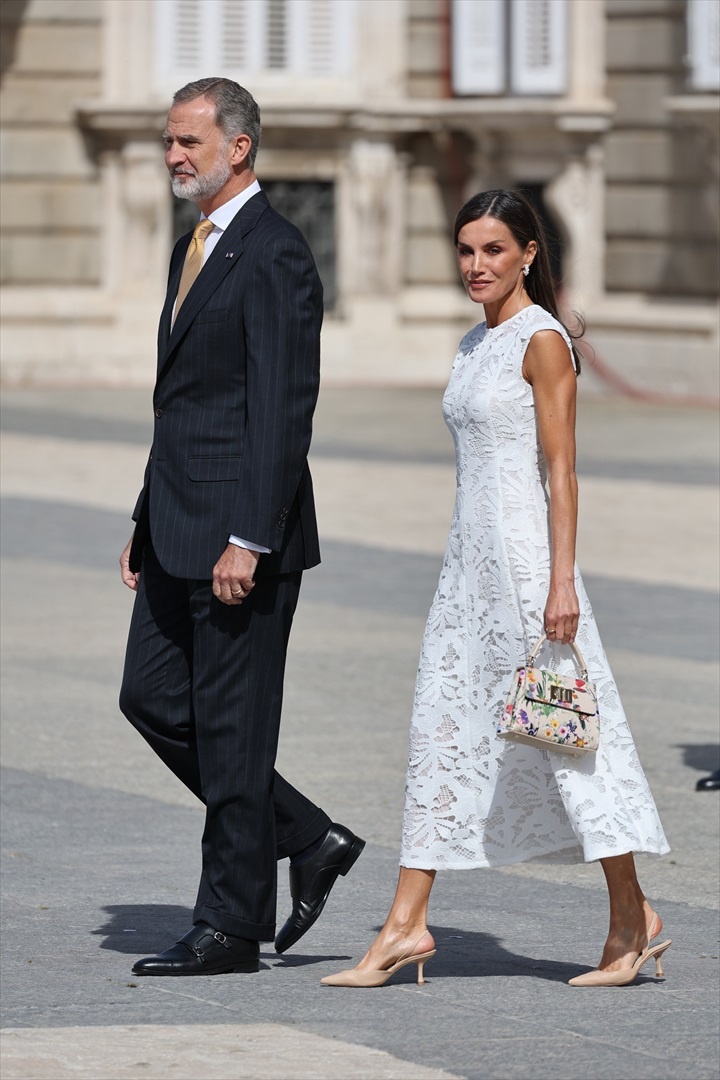 Diseño low cost made in Spain
A 'low cost' design – at the time it cost 30 euros – and 'made in Spain' as flattering as it is versatile. Sleeveless -which has allowed us to see her shapely arms-, midi length, trapeze line and round neck, stands out for its delicate and romantic floral embroidery.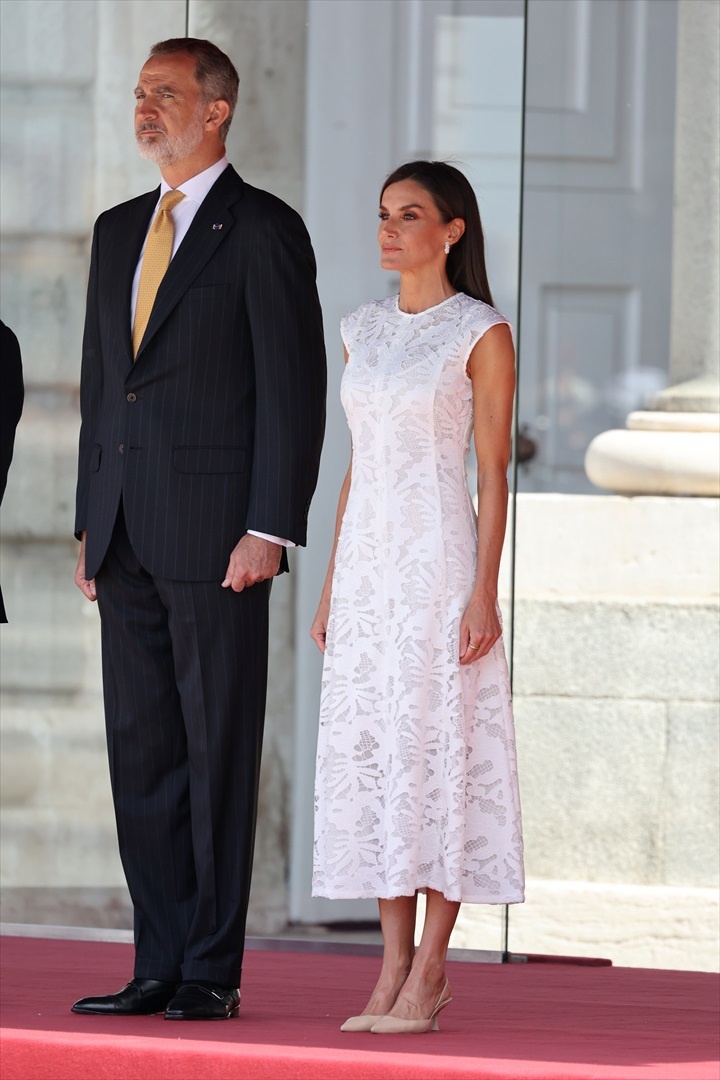 Accessories: a beautiful bag
As accessories, which have further elevated an already outstanding look, Doña Letizia has chosen a pair of Carolina Herrera heeled shoes with medium heel in nude -which she shares with her daughter Leonor- and one of the most beautiful bags in her wardrobe; we are referring to the small multicolored floral model by Furla that she debuted in October 2022 during her State Trip to Germany and that we have seen her on several occasions.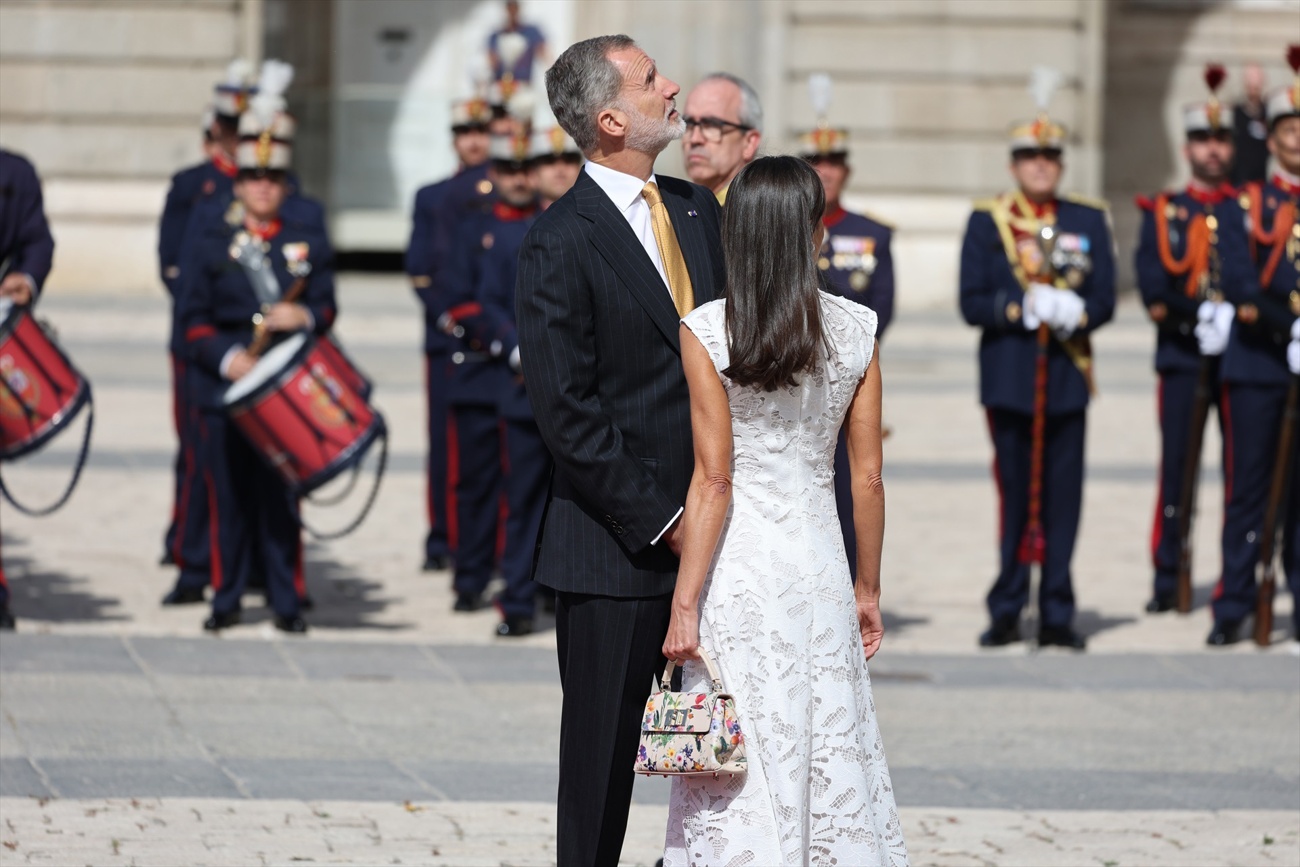 New earrings
A 'recycled' but completely new style that she has crowned with new earrings that promise to become one of her favorites: earrings made up of pearls of different sizes, sophisticated and very flattering. And on her index finger, as in each of her appearances since January 6, the Coreterno ring.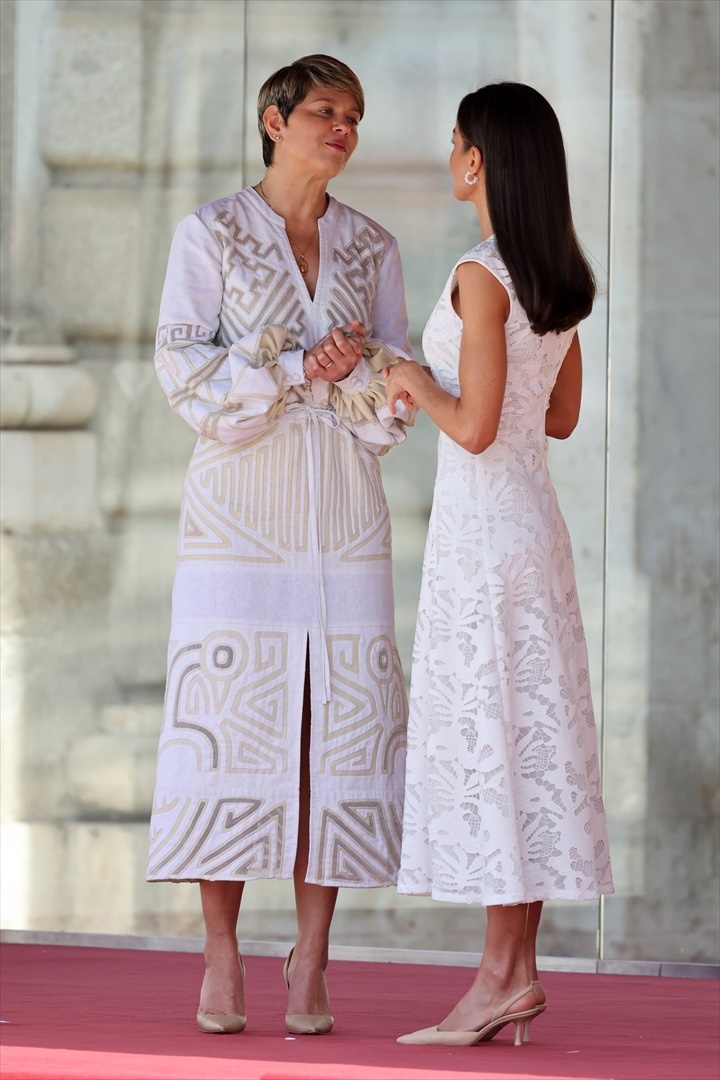 Lunch at the Zarzuela Palace
This noon Don Felipe and Doña Letizia offer a lunch to the Colombian President and his wife at the Zarzuela Palace and tonight they will preside over a gala dinner in their honor at the Royal Palace. What will the Queen surprise us with? We don't know, but it is undeniable that with her morning look she has set the bar very, very high.