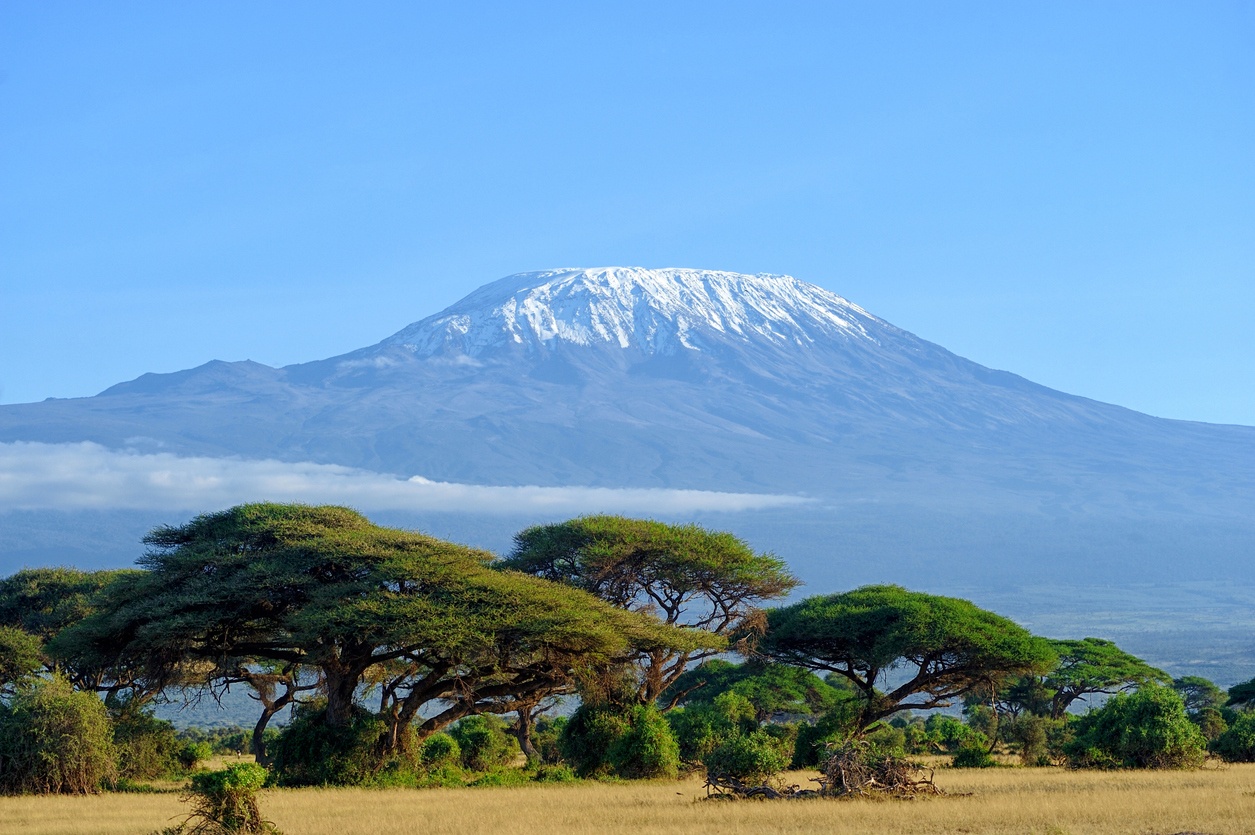 Kilimanjaro (Tanzania)
Kilimanjaro is the highest mountain in Africa and one of the most iconic peaks in the world. With an altitude of 5,895 meters, it challenges adventurers with its ascent through five different ecological zones. Its snow-capped summit offers a breathtaking spectacle. Kilimanjaro is accessible to trekkers of different experience levels, making it a popular destination.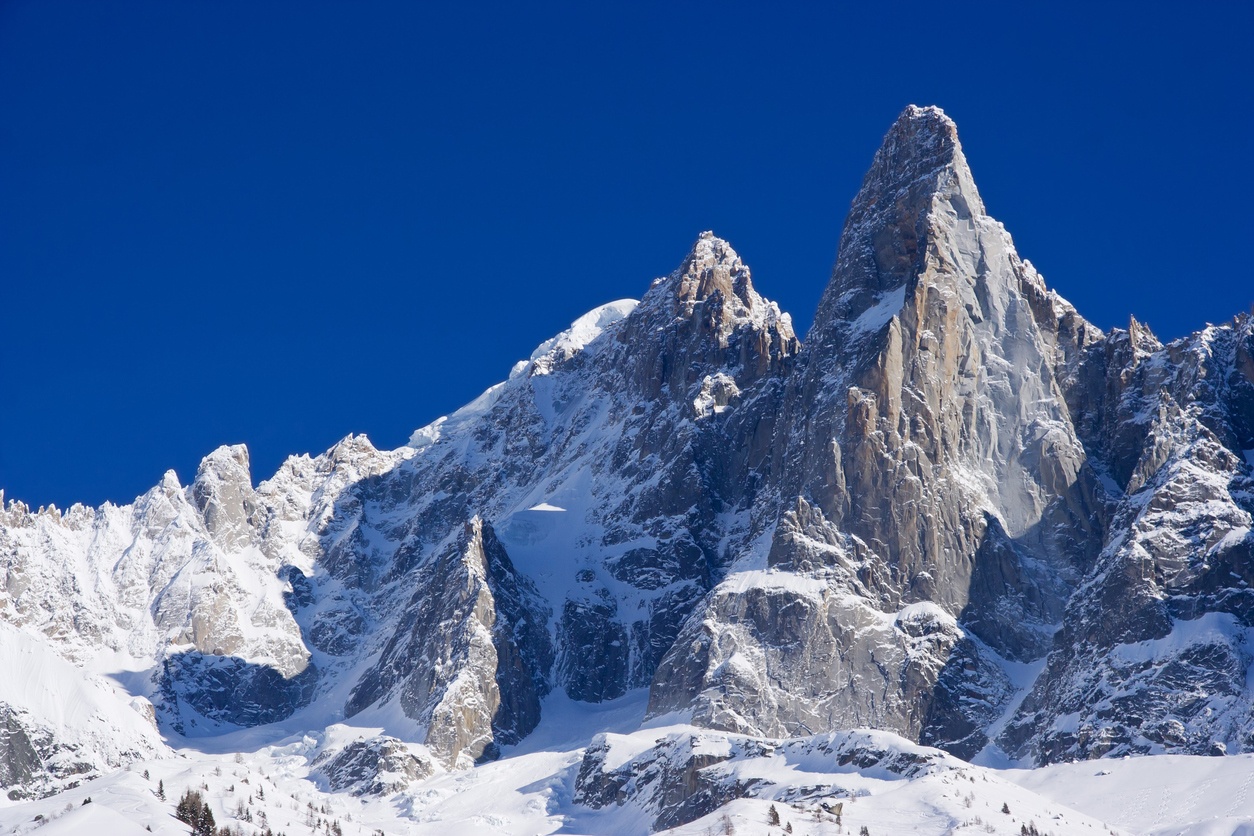 Aiguille du Dru (France)
Aiguille du Dru is a prominent mountain in the French Alps, famous for its beauty and challenging climbing. Its imposing granite walls have attracted daring mountaineers for decades. With a height of 3,754 meters, it offers breathtaking panoramic views of the surrounding alpine landscapes. Its ascent requires technical skills and courage, and is considered one of the most notorious challenges in alpine climbing.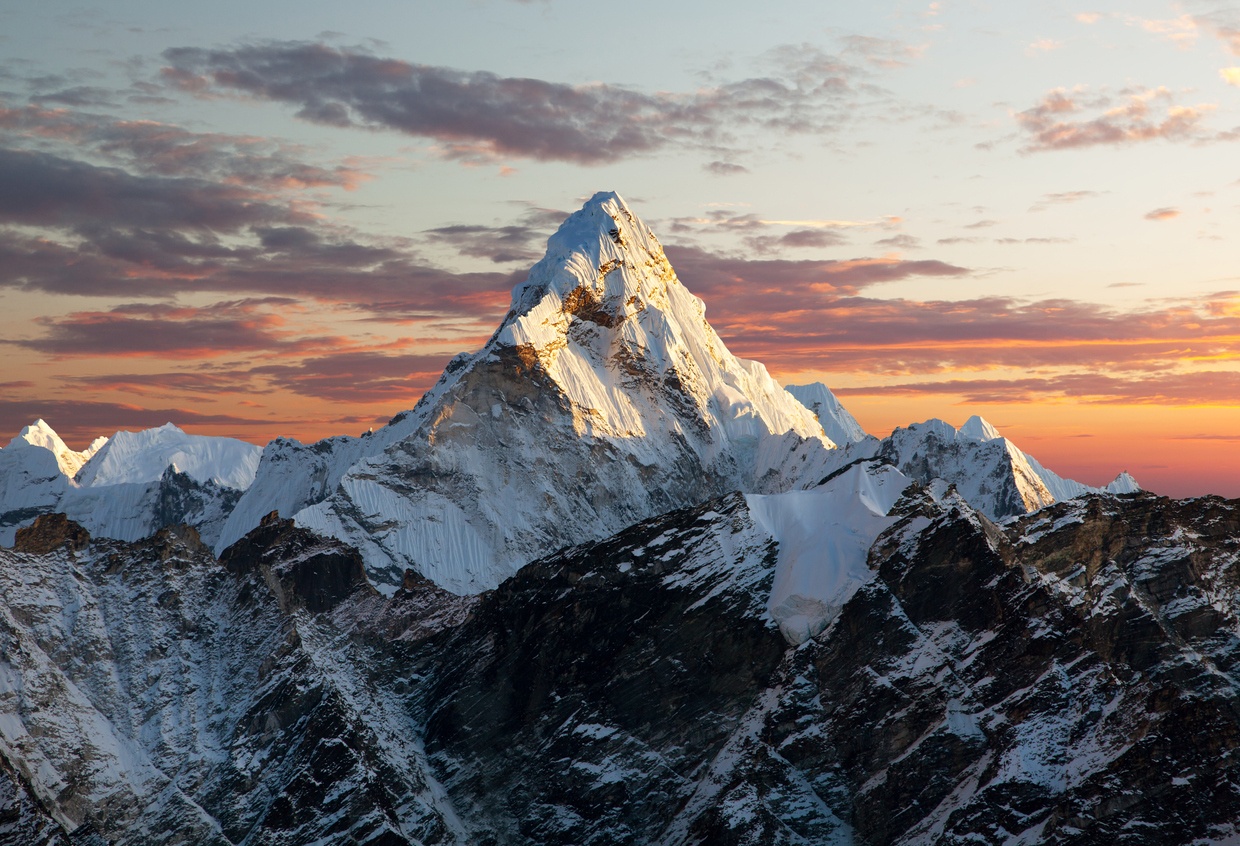 Ama Dablam (Nepal)
Ama Dablam, a majestic mountain in the Nepalese Himalayas, is known for its elegant and sharp silhouette. Its name, which means «Mother with a necklace,» refers to the distinctive shape of its summit. With an altitude of 6,812 meters, Ama Dablam challenges climbers with its steep slopes and sharp ridges. The mountain offers breathtaking views of the Khumbu Valley and is an iconic landmark on the famous Everest trail.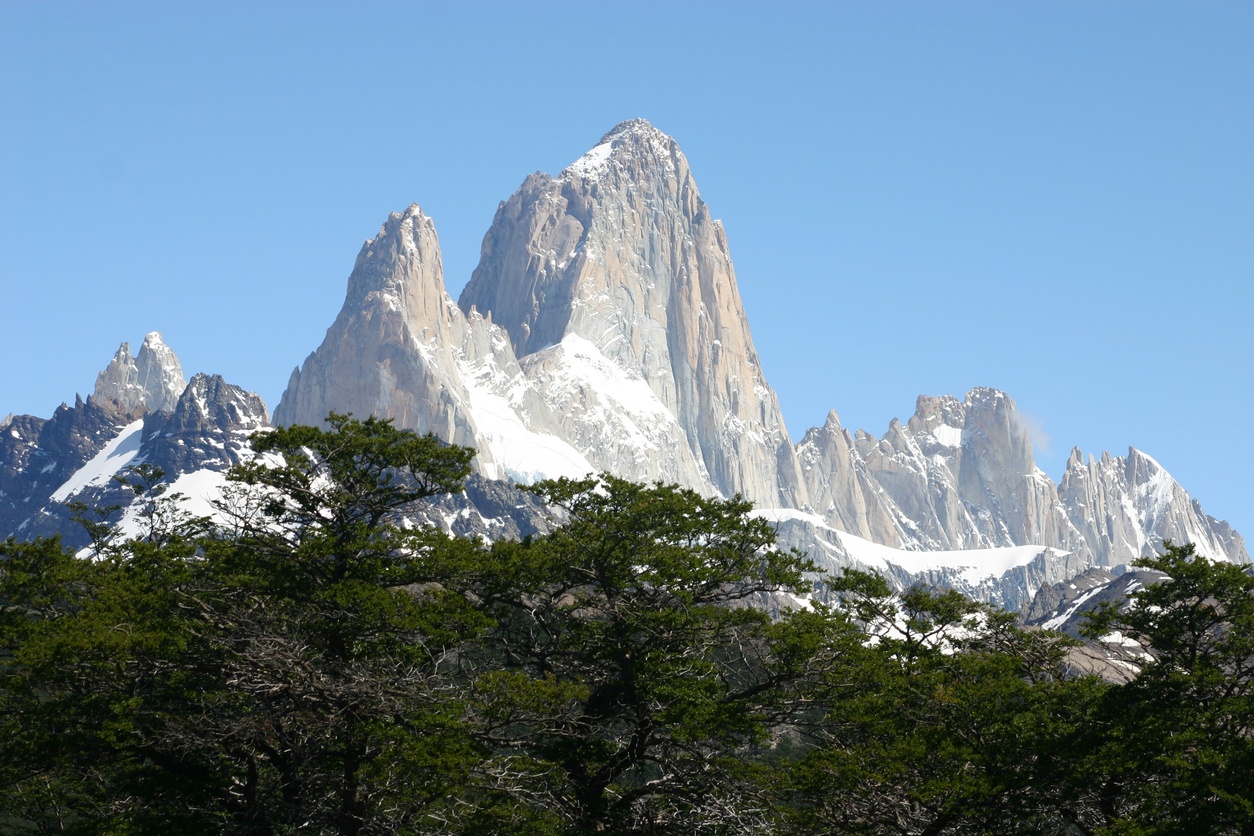 Fitz Roy (Argentina)
Fitz Roy, located in Argentine Patagonia, is an emblematic and dazzling peak. Also known as Cerro Chaltén, this 3,405-meter mountain challenges climbers with its unpredictable nature and rugged terrain. Its prominent summit is shrouded in clouds and often covered in snow, creating a breathtaking view. Fitz Roy is famous for its granite walls and sharp peaks that rise majestically above the surrounding glaciers.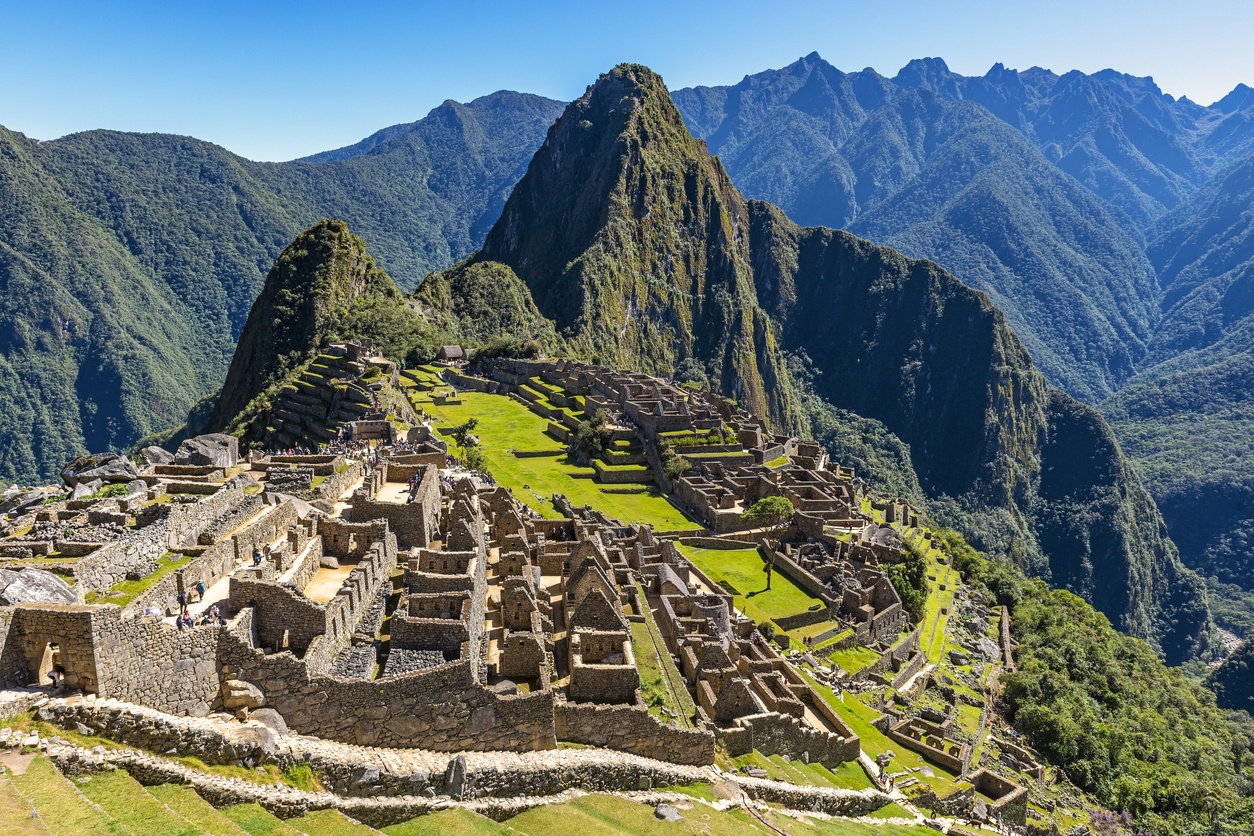 Huayna Picchu (Peru)
Huayna Picchu, in Peru, is an imposing and mysterious mountain that towers over the ruins of Machu Picchu. With a height of 2,693 meters, it offers a breathtaking panoramic view of the ancient Inca city and surrounding landscapes. Its ascent requires steep and narrow hikes up steep stone stairs and steep trails. At the summit, visitors are rewarded with a dreamlike view and an intimate connection to the magical Inca history.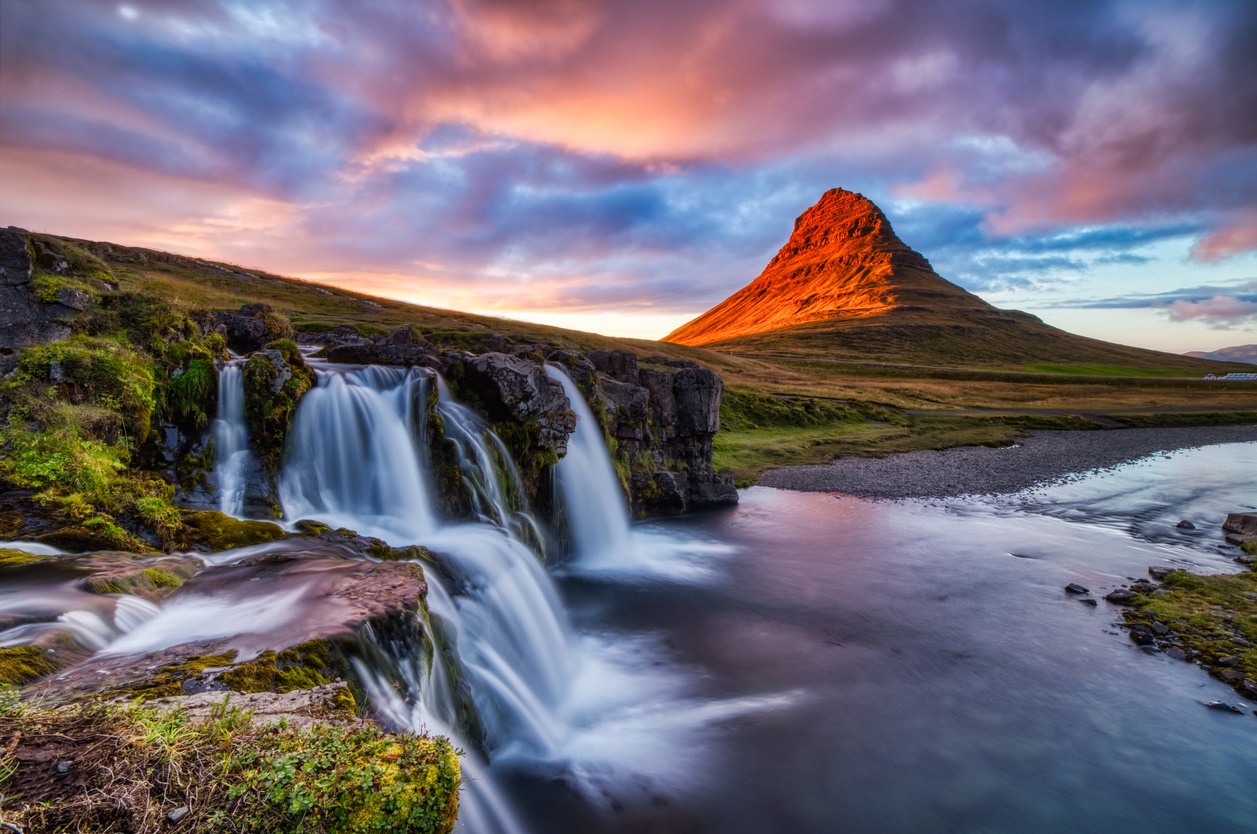 Kirkjufell (Iceland)
Kirkjufell is an iconic and picturesque mountain that rises majestically above the Snæfellsnes peninsula. With its distinctive shape and location near the sea, it is one of the country's most popular photographic destinations. Its nearby waterfalls, such as Kirkjufellsfoss, add even more charm to the landscape. Kirkjufell means «Church Mountain» in Icelandic, due to its bell tower-like shape. In addition to its natural beauty, this mountain is famous for appearing in the «Game of Thrones» series, adding an element of fantasy to its appeal.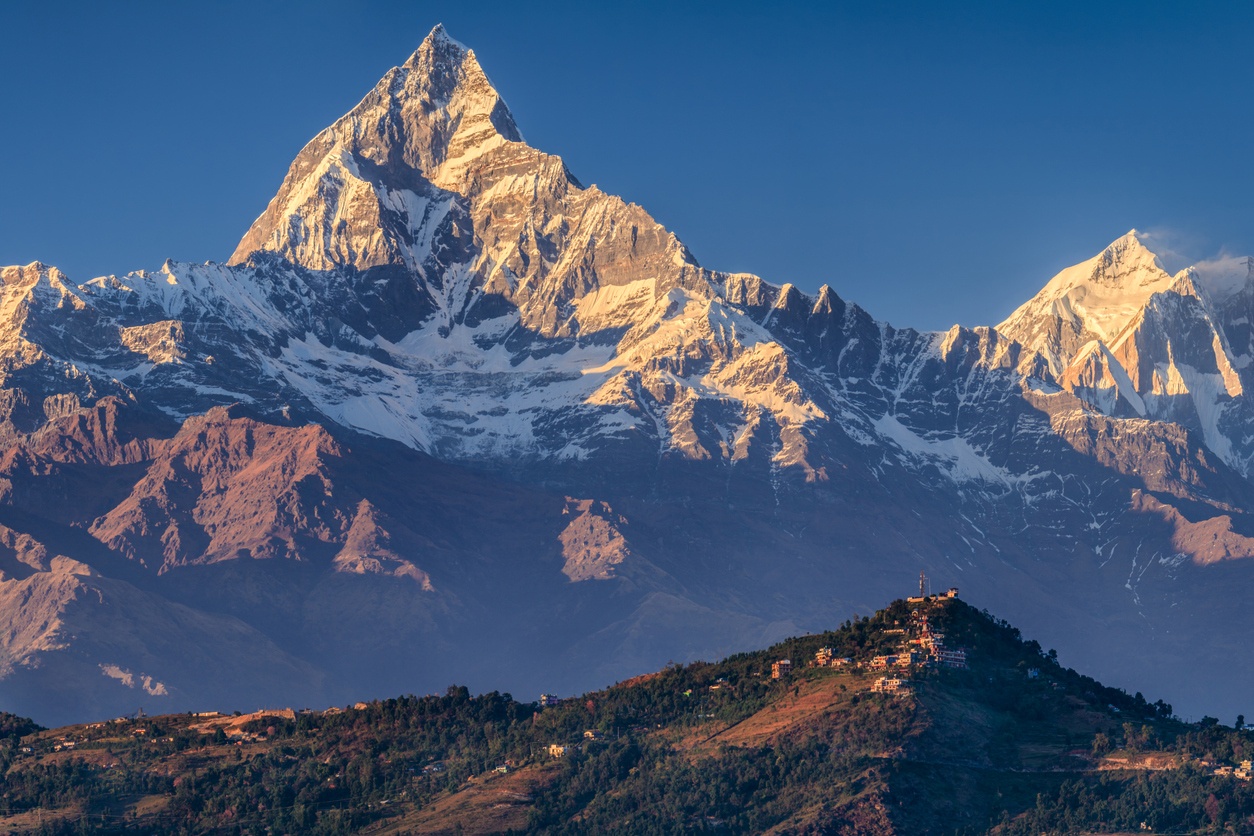 Machapuchare (Nepal)
Machapuchare, also known as «the Fishtail», is an impressive mountain in Nepal. With a height of 6,993 meters, it is notable for its distinctive double-peaked shape and steep slopes. It is considered a sacred mountain and is forbidden to be climbed to preserve its cultural significance. Machapuchare offers a spectacular view from the popular Annapurna trekking trail. Its scenic beauty, surrounded by valleys and streams, captivates nature lovers and provides an unforgettable experience in the Nepalese Himalayas.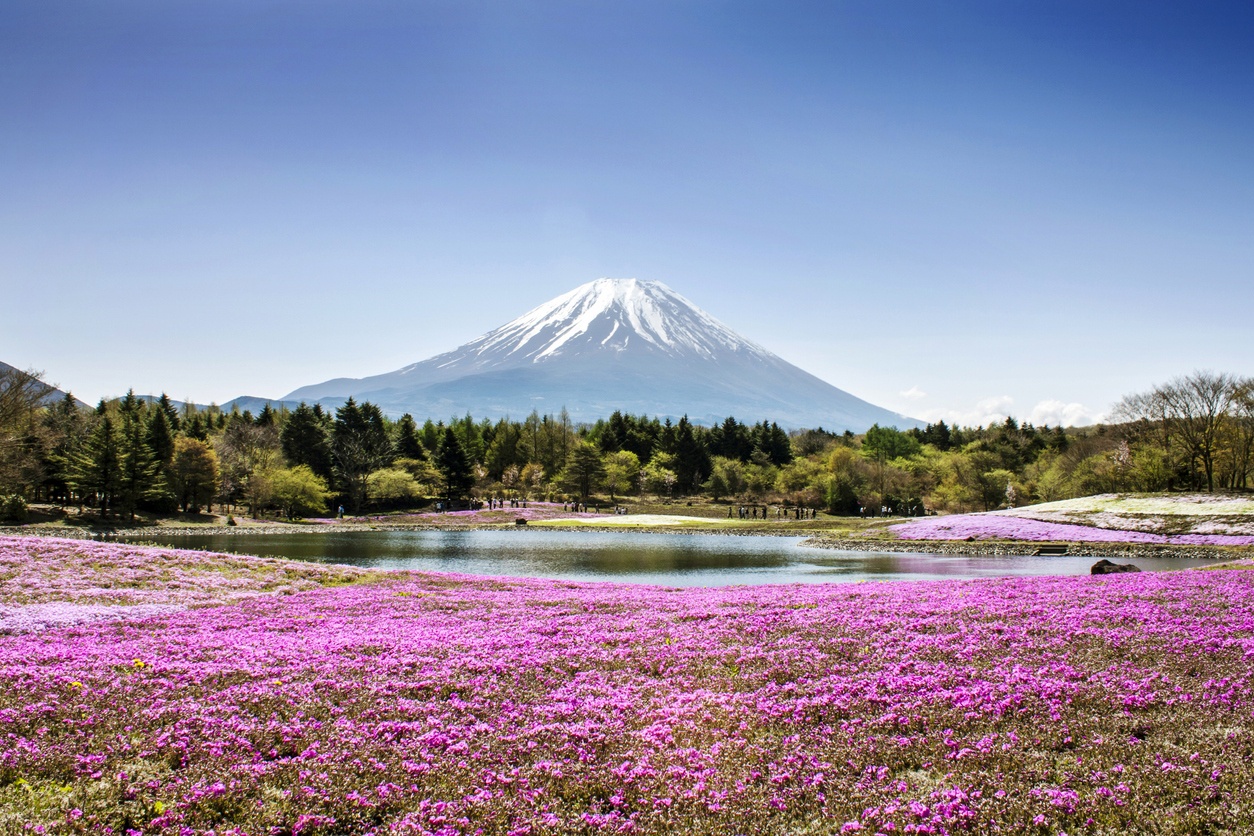 Fuji (Japan)
Mount Fuji in Japan is an iconic and sacred symbol of the country. With a height of 3,776 meters, this volcanic mountain is revered for its beauty and majesty. It is known for its perfectly symmetrical cone, towering over lakes and lush forests. Climbing Fuji is a popular experience among visitors, especially during the annual climbing festival. At the summit, hikers are rewarded with breathtaking panoramic views and a spiritual atmosphere.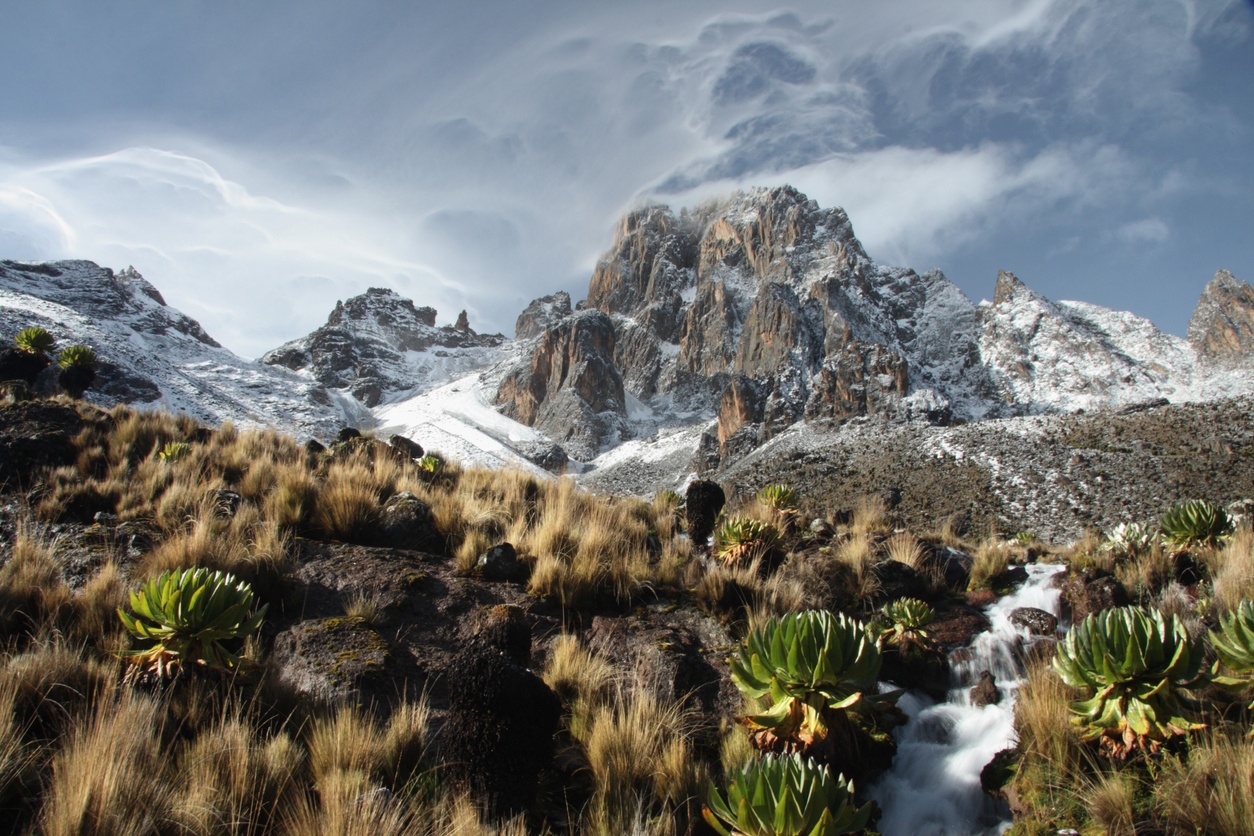 Mount Kenya (Kenya)
Mount Kenya is the second highest mountain in Africa and an impressive natural wonder. With an altitude of 5,199 meters, its summit is crowned by perpetual snow. Mount Kenya is an extinct volcano and its landscape includes glaciers, deep valleys and lush forests. Its ascent presents technical challenges, making it an attractive destination for experienced climbers. It is also home to diverse flora and fauna, including elephants, leopards and the rare mountain bongo.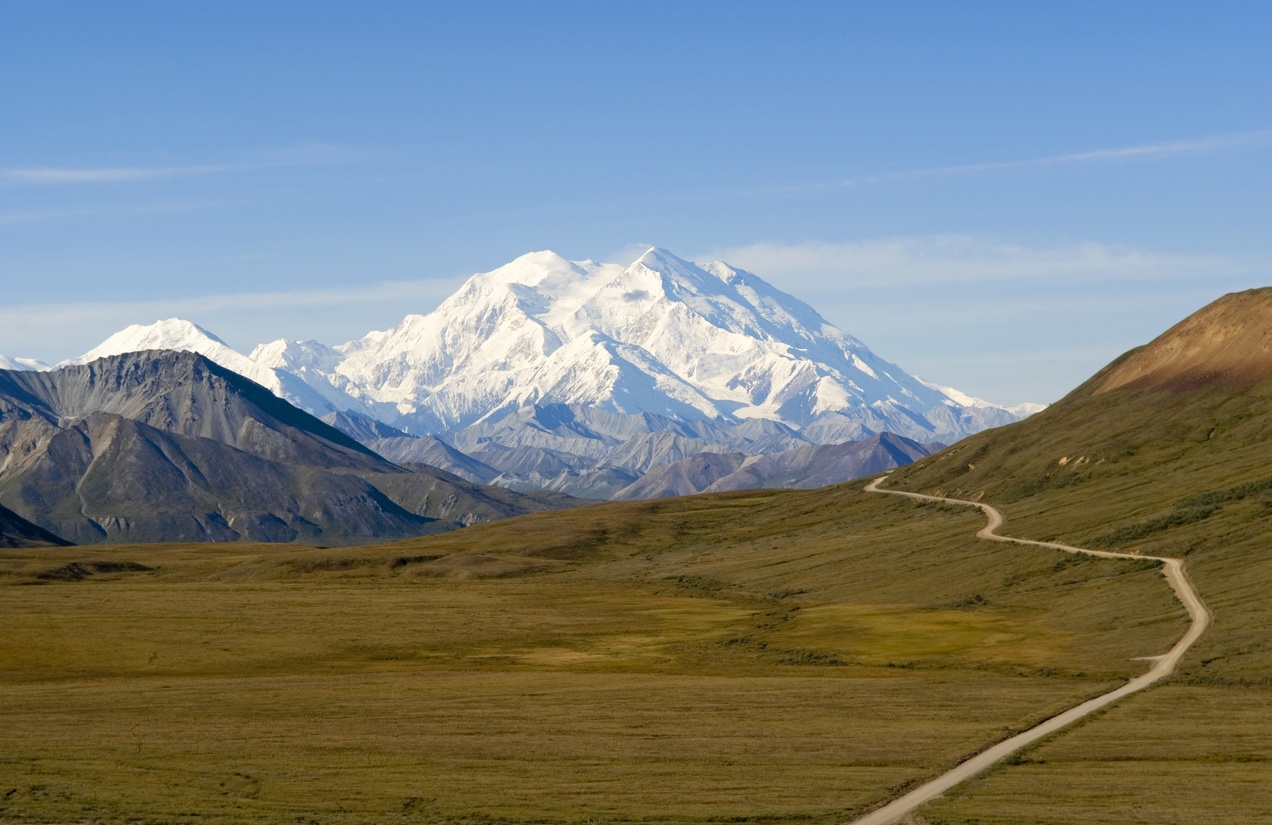 McKinley (United States)
McKinley, also known as Denali, is the highest mountain in North America and is located in Alaska, United States. With a height of 6,190 meters, it is an epic challenge for climbers and attracts adventurers from all over the world. Its towering glaciers and rugged alpine beauty create a spectacular landscape. McKinley is part of Denali National Park, home to abundant wildlife, including bears, moose and caribou.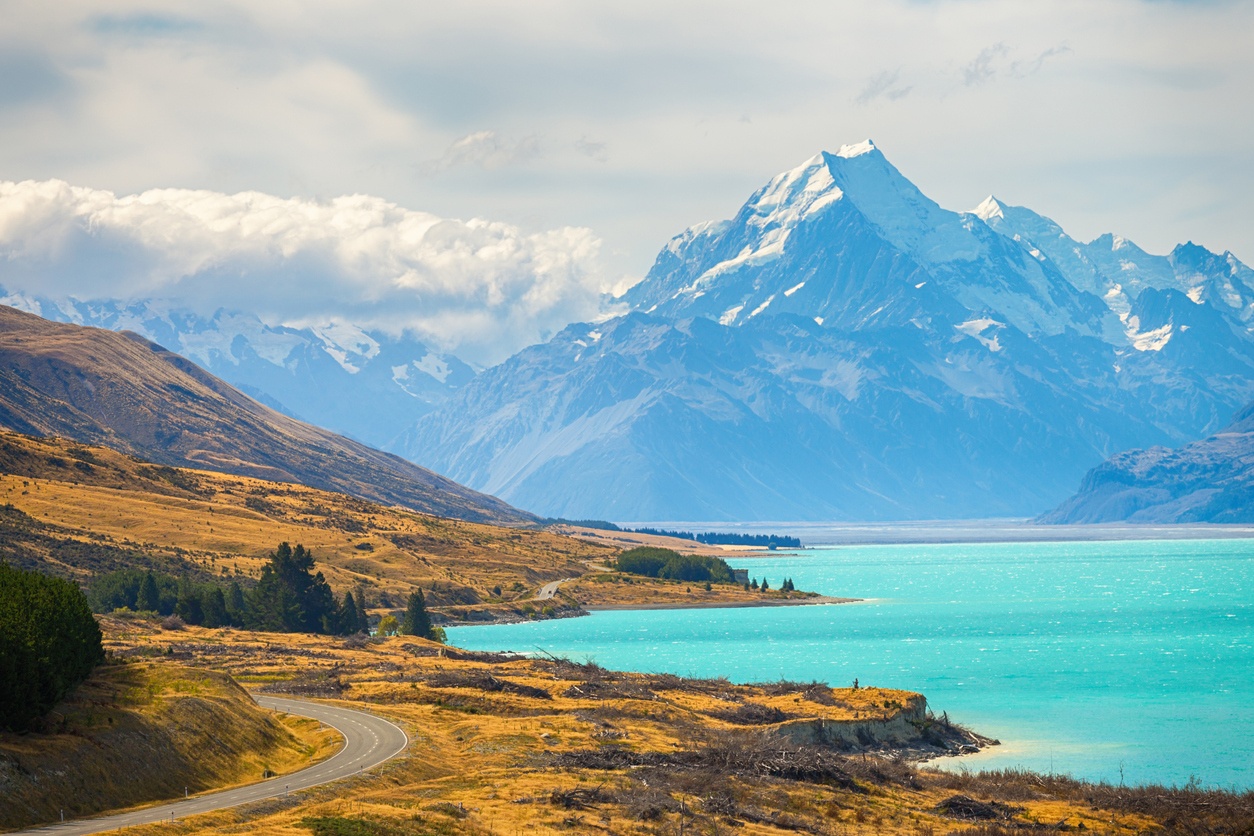 Aoraki Mountain/Mount Cook (New Zealand)
Aoraki Mountain/Mount Cook is the highest peak in New Zealand, with a height of 3,724 meters. Located in the Aoraki/Mount Cook National Park, its imposing presence is reflected in the crystal clear alpine lakes that surround it. With its snow-capped peaks and spectacular glaciers, it is a paradise for mountaineering and hiking enthusiasts. Its scenic beauty has attracted explorers and photographers from all over the world. In addition, Aoraki/Mount Cook is sacred to the Maori people, and its cultural significance adds special meaning to its natural grandeur.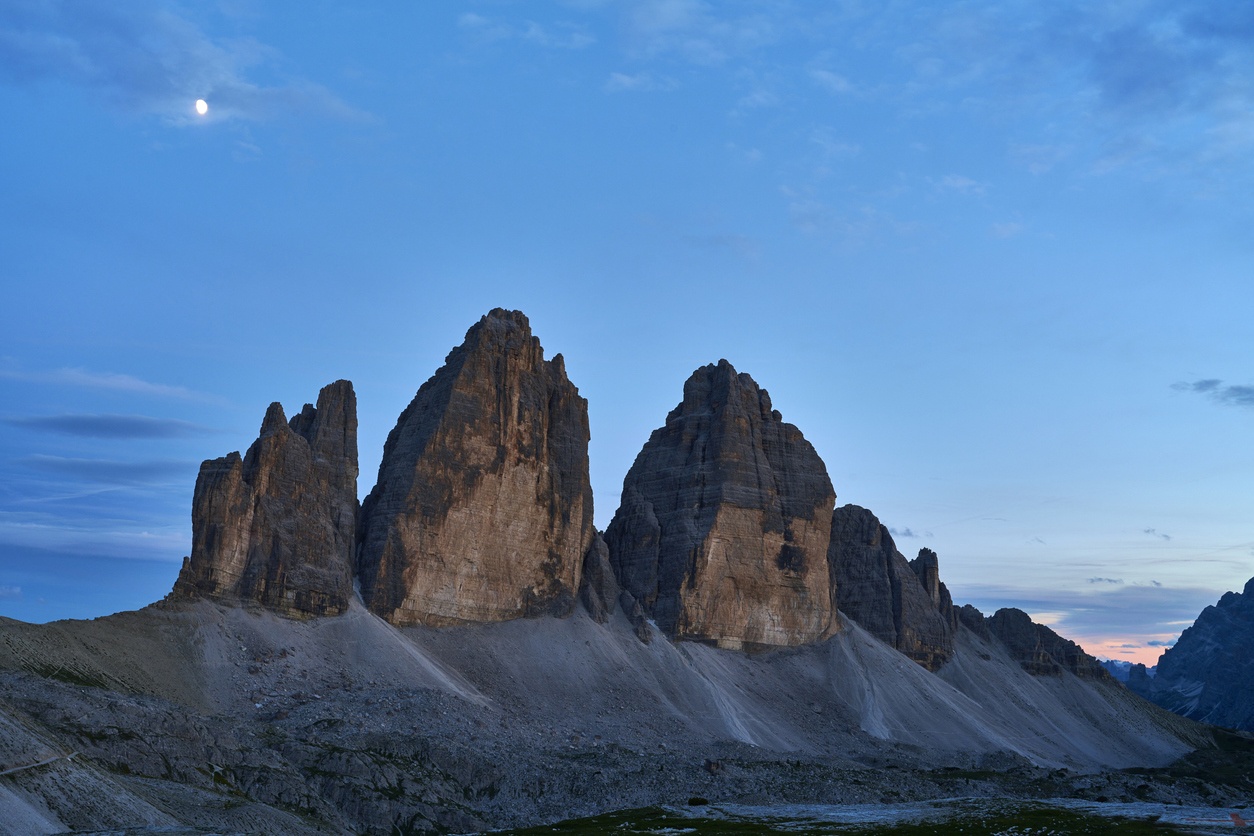 Tre Cime di Lavaredo (Italy)
The Tre Cime di Lavaredo in Italy are an impressive group of three rocky peaks located in the Dolomites. These iconic mountains, known as Cima Grande, Cima Ovest and Cima Piccola, rise majestically above the alpine landscape. Their distinctive shape and rugged location make them a favorite destination for climbers and hikers. The Three Summits of Lavaredo offer breathtaking panoramic views and a natural setting of great beauty.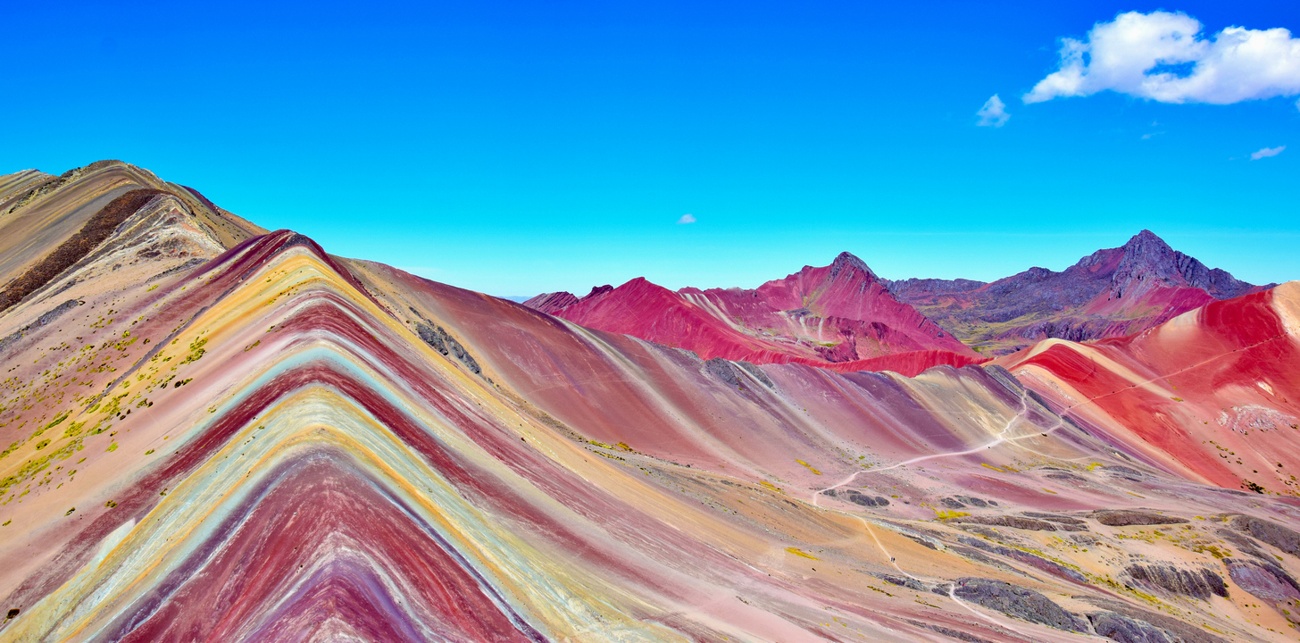 Vinicunca (Peru)
Vinicunca, known as the Mountain of the Seven Colors or Rainbow Mountain, is a natural treasure located in Peru. Located in the Andes Mountains, it is characterized by its vibrant shades ranging from red to green, yellow and blue. This mountain has recently gained popularity due to its surreal beauty and difficult access. Hiking to the top of Vinicunca is a challenging but rewarding experience, giving visitors the opportunity to marvel at a unique and amazing geological wonder.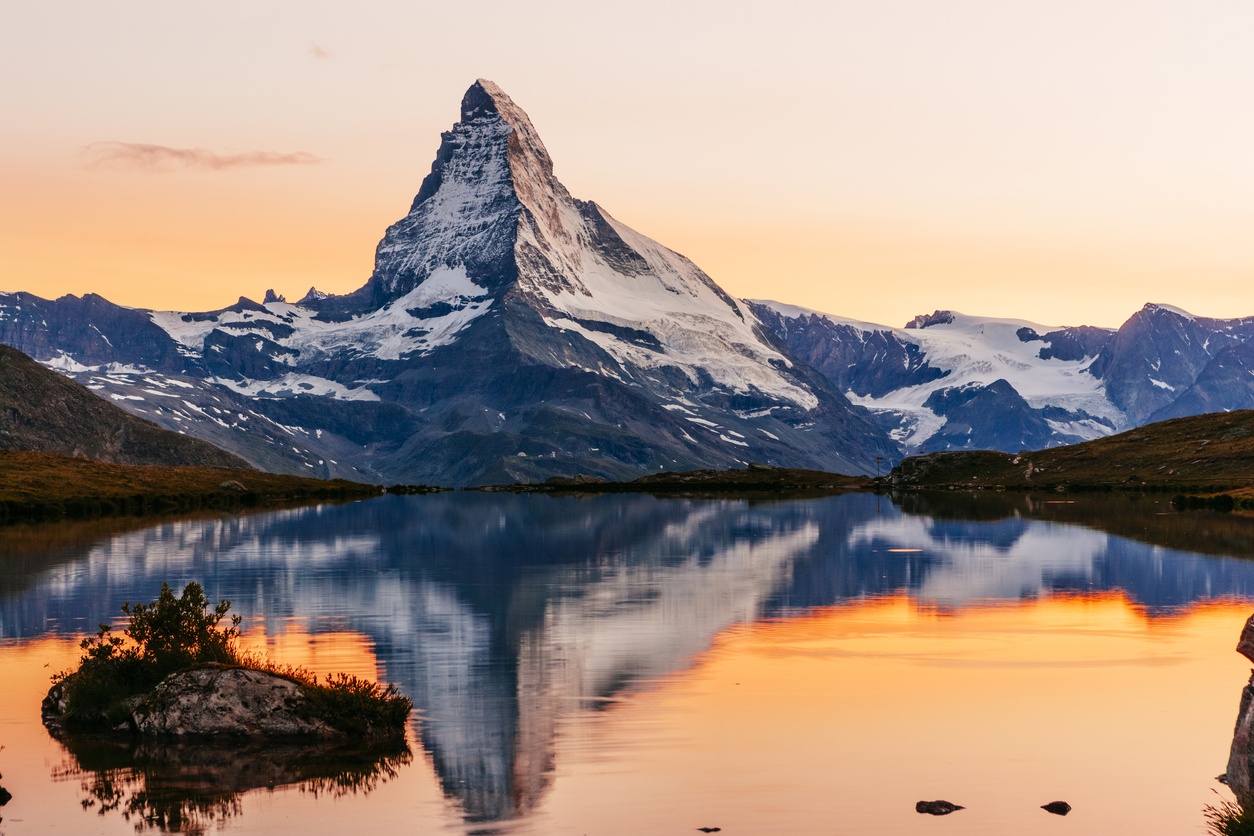 Cervino/Matterhorn (Italy and Switzerland)
The Cervino, also known as the Matterhorn, is an iconic mountain located on the border between Italy and Switzerland. With its distinctive pyramid shape and imposing granite slopes, it rises majestically to 4,478 meters. It is considered one of the most difficult challenges in alpine climbing. The Matterhorn offers breathtaking panoramic views of the Alps and is an icon of mountaineering.
Rocky Mountains (United States)
The Rocky Mountains, located in the western United States, are a mountain range famous for their natural beauty and diversity of scenery. With majestic peaks, deep valleys, meandering rivers and lush forests, the Rockies offer a breathtaking setting for outdoor activities. This region is home to iconic national parks such as Yellowstone National Park and Rocky Mountain National Park. In addition, the Rocky Mountains are home to a wealth of wildlife, including elk, bears and eagles, and provide opportunities for hiking, climbing, skiing and wildlife viewing.